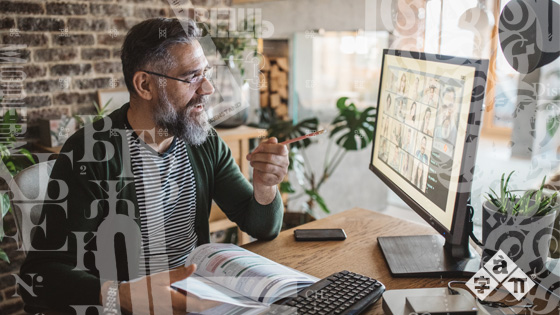 eLearning has experienced a massive surge in popularity over the last few years. Research suggests that the market size has crossed $250 billion in 2020 and is expected to reach around $1 Trillion by 2027. Partnering with a trusted language service provider specializing in eLearning localization allows organizations to improve the utility and profitability of their educational content, including learning management systems (LMS), course content, videos, and other materials.
The six posts collected below contain valuable tips and information for companies interested in bringing their e-learning material to a broader audience through translation and localization.
Articulate 360 is one of the most popular software tools companies use to create their internal e-learning content. One of the features that makes it so ubiquitous is its built-in translation capability. This addition makes it easy for users to pull pre-formatted written content from their eLearning courses and hand it to an eLearning translation vendor for seamless localization. This post breaks the process down into three steps:
how to discuss the scope of your project with your translation partner

how to export the project's XLIFF or Word file

how to import the finished translation back into your Articulate project
Keep reading here
Learning management systems (LMS) are systems that support the deployment of eLearning courses, allowing users to navigate their course work, complete activities, and receive evaluations and feedback. Many organizations use their own LMS for staff training purposes. This post dives deeper into what learning management systems do, why they are useful, and why translating them is an important investment for multi-national companies.
Keep reading here
SRT files, or SubRip Subtitles files, are standard files used to add subtitling to videos. Translating the text in these files is easy to do and makes your eLearning videos more accessible to international audiences. This post describes the function of an SRT file in more detail, names a few key considerations to think about when translating this type of file, and clarifies the difference between subtitles and captions to help you decide which is most appropriate for your project.
Keep reading here
Creating quality educational content takes a lot of time and effort, so high enrollment rates are crucial to maximizing the return of investment of eLearning initiatives. Translating that content is one of the easiest ways to get more students interested. This piece outlines how translating your eLearning courses will increase their reach and your revenue, including an overview of the top languages spoken among internet users and tips on choosing a translation service provider to help you reach those vast audiences.
Keep reading here.
Healthcare professionals face a lifetime of constant learning as an integral part of their job, but thanks to technology, they may no longer have to carve specific blocks of time out of their busy schedules to do it. This post outlines why the flexibility and multimedia format of e-learning makes it perfectly suited for meeting the rising demands of the medical industry and how translation can create a better experience for non-English speaking students and their future patients.
Keep reading here.
The manufacturing industry also faces high demand for specific skills that can be taught and reinforced using e-learning courses. This piece covers the reasons why eLearning is an excellent fit for the manufacturing industry's needs, including its ability to reach overseas audiences with translation easily. The post also shares a list of countries with high manufacturing output to help companies determine which languages will provide the highest return on investment for translated content.
Keep reading here.
Translating eLearning content and systems is easier than you think, especially with a trusted translation partner to help guide you through the localization process. Our professional eLearning translation team includes experts in every field, including education, manufacturing, and healthcare. Contact us today and bring your eLearning content to more eager students and workers in their own language.