Certified translations by medical subject-matter experts
Clinical research, technical manuals, instructions for use, regulatory documentation, and medical software applications contain highly technical terminology and must follow ethical and legal regulations.
SimulTrans' subject-matter experts leverage a defined process to accurately translate life science content for use by patients and clinicians.
All of our translations are backed by an ISO-certified quality management system, which enables us to meet the rigorous standards of the medical industry. When requested, translations can be back-translated to verify they are 100% accurate.
Our medical localization services include:
Medical document translation
Clinical trial translation
Regulatory compliance translation
Diagnostic software localization
Medical device manual translation
Instructions for use translation
Our end-to-end services include performing independent linguistic reviews and providing certificates of translation.
SimulTrans' translators are medical subject-matter experts and full-time professionals who have worked on hundreds of life science projects.
Our engineers ensure your software will work in your target countries, and our publishers deliver manuals and instructions that meet regulatory guidelines.


How it works
1.To begin the translation process, upload your files, receive a free quote, and approve it.
Pro tip: for ongoing translation needs, connectors to your file repository make the content transfer process even easier.
2.SimulTrans' expert linguists translate your content into your requested languages on your schedule.
3.SimulTrans' reviewers check all content for terminology accuracy and linguistic style.
4.SimulTrans formats your content in its original source format.
5.If requested, SimulTrans conducts back translation to ensure accuracy and provides signed certificates of translation.
6.You receive your translated content.
7.When you need updates or have more content to translate, SimulTrans uses translation memory to ensure you don't pay to translate the same text twice.
Your long-term medical localization partner
SimulTrans is the preferred translation partner of so many leading life science companies because of our deep understanding of the industry's unique needs, including global regulatory processes.
Our experienced project managers are always ready to jump on a call and find the best solution for your needs. This flexible, hands-on attitude is why we've been able to achieve a 97% customer satisfaction rate and remain a leader in the industry since 1984.
Benefits of partnering with SimulTrans:
There's never an added cost to you for the tools and technology we use to translate your materials.
We'll always suggest the most cost-effective solution for your needs.
Translation memory saves time and money by reducing unnecessary rework while maintaining consistency.
The SimulTracker portal keeps every project organized and improves collaboration between teams.
We connect our systems to yours to automate ongoing translation projects, accelerating work and reducing admin needs.
Featured eBook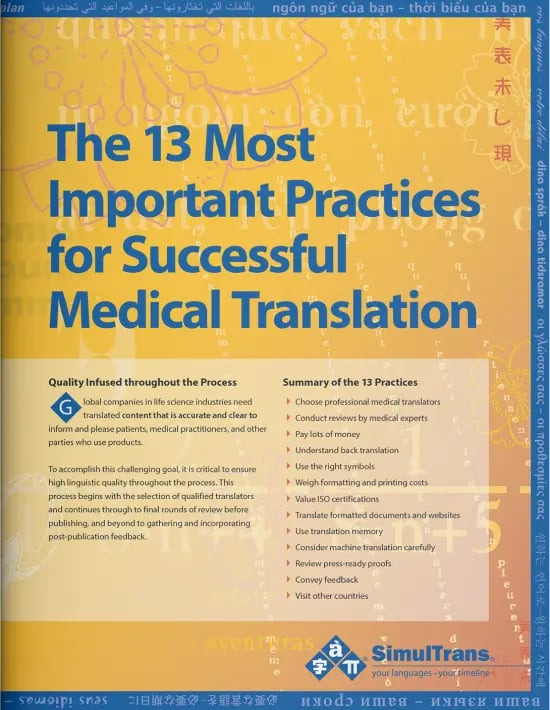 Featured eBook
13 Best Practices for Successful Medical Translation
Learn how to produce clear and accurate translated content to safely inform patients, practitioners, and others.
Download
More insights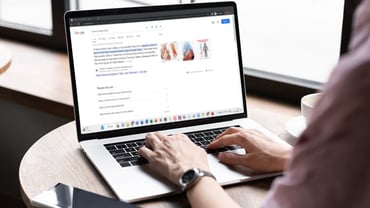 Article
Machine Translation of Medical Content at Scale
If you need to translate a growing amount of medical content into multiple languages, consider ...
Read now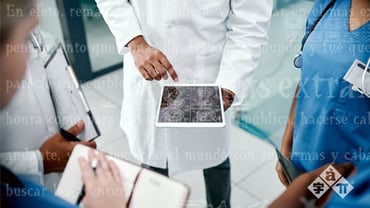 Article
7 Steps to a Successful Medical Diagnostic Translation Project
What do you need to do to translate your medical diagnostic project successfully? Follow these ...
Read now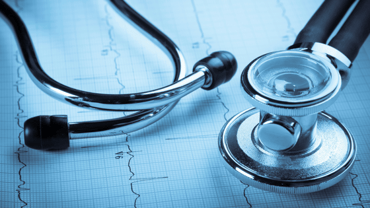 Article
CRO: Selecting your Translation Partner
As a Contract Research Organization, you will need to outsource the translation of assets integral ...
Read now
Frequently asked questions
What is translation certification?
Many pharmaceutical, medical device, and contract research organization clients need certificates of translation to comply with specific process requirements (or simply for extra peace of mind).
SimulTrans provides signed certificates (in electronic format) that verify translations are true, accurate, complete, correct, and performed to the best of the translators' ability and expertise.
How much does medical translation cost?
Costs vary by language, typically corresponding to the cost of living in the target countries (for example, translation into Simplified Chinese is about a third of the cost of translation into Swedish). SimulTrans provides discounts based on repeated text by leveraging translation memory. Document formatting costs are typically calculated on a per-page basis.
Use this cost calculator to get an estimate based on an average language cost.
What is back translation, and how is it used?
"Back translation" involves translating text back into the source language, and may be required as an additional quality assurance step for some projects (some review boards and ethics committees advocate using two separate back translations).
Back translations are completed independently by linguists who were not involved in the initial translation and do not have access to the original source material. Therefore, a back translation will never be 100% identical to the source text. Rather, it helps to identify missing words, mistranslations, or ambiguities that occur due to language nuances.
How long does medical translation take?
Medical translation projects can take between three days and three months, depending on word count and team size. Each translator usually translates about 2,000 words per day, and our translators work simultaneously so the number of target languages won't impact your timeline.
We can accommodate almost any timeline by scaling your translation team. A typical team has three translators and two reviewers per language, while some projects have over 100 translators per language!