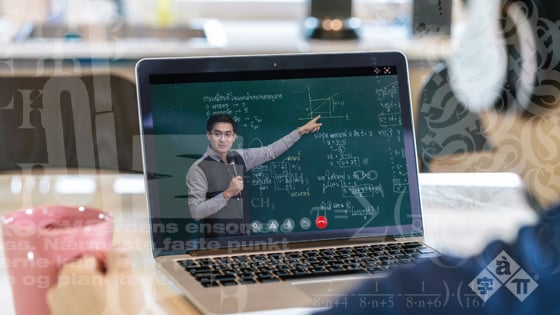 An SRT file (otherwise known as a SubRip Subtitle file) is one of the most common files used in video subtitling.
What is an SRT file extension?
According to FileInfo.com
"An SRT file is a subtitle file saved in the SubRip file format. It is supported by several video formats such as DivX and DVD and used by various video playback programs. SRT files contain subtitle information, which includes the sequential number of subtitles, start and end timecode, subtitle text."
Examples
Subtitling is usually used as a way of translating voice to text for videos, films, etc. so people in other countries can understand the content. They are usually displayed at the bottom-center of the screen, although can be moved to not overlay text already present within the video, for example, a person's name and business title.
An example of an SRT file is shown below.
1

00:00:03,456 --> 00:00:09,582

Welcome to SimulTrans newest video,

2

00:00:10,001 --> 00:00:11,032

Here, we'll discuss …
The text in blue shows the order of the subtitles, while the text in red is the timestamp for when the subtitle text needs to appear/disappear formatted as hours: minutes: seconds, milliseconds.
In the example above the text "Welcome to SimulTrans newest video," appears at 3,456 seconds and disappears at 9,582 seconds.
Considerations
There are a few things to consider when working with SRT files.
SRT text
Do you have an SRT file for the original video? SimulTrans could translate the text in this file leaving the timestamps unchanged.
If you do not have an SRT file, SimulTrans can create the SRT file by transcribing the spoken audio from the video and add the timestamps.
The SRT file would then be reviewed by a second person to ensure that everything has been typed correctly, and the timestamps are correct.
Fonts
For most languages, SimulTrans use sans serif fonts, for example, Arial, as these have increased readability in video formats than serif fonts, for example, Times New Roman.
However, if you prefer to use a specific font, you would need to specify the font you would like to use for the video project and the start of the project.
Text wrapping
For subtitle text to be clearly legible, the font size needs to be at least size 60. Therefore, it's recommended that a maximum of two lines is used for each subtitle.
Having three or more lines for any subtitle would result in a large portion of the video being used for subtitle text which is not attractive.
Soft vs. Hard subtitles
Soft subtitles are where the subtitle is stored in an SRT (or similar) file. For the subtitle text to appear in the video, both the video and subtitle file need to have the same file and be stored in the same folder.

Hard subtitles are where the subtitle has been permanently merged into the video.
Subtitling v. Captioning
Subtitling is usually used as a way of translating voice to text for videos, films, etc. so people in other countries can understand the content.

Captioning (also called closed captions) is usually used as a service to aid deaf and hearing-impaired people and so we see this type of service requested more for medical-related videos. This is the same as subtitling but sometimes includes descriptions of non-speech elements like music, sounds, etc.
| | |
| --- | --- |
| Subtitles example | Captioning example |
| Wow!!! Thank You. | [gasp] Wow!!! Thank You. |
Based on the type of product and your target audience, you can localize videos by either adding subtitles to videos or closed captions.
Which one do you need?
Our team of audio translators and subtitling engineers based in Europe can help you!
Get started with a free video script translation for your video localization project today!