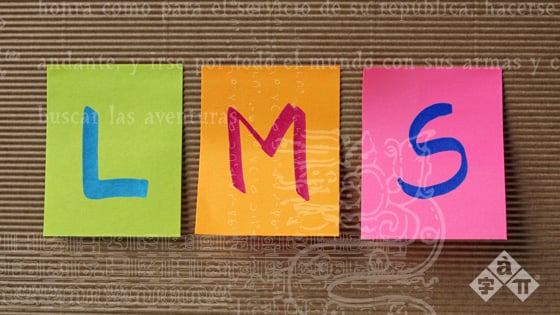 It is essential to stay abreast of the current technological developments, trends, and the latest research breakthroughs when working in any sector. Neglecting to maintain your employees training can deal a critical blow to your business. However, not everyone can easily break away from their daily jobs to pursue their CE/CPD requirements, especially on short notice and this is made even more difficult if the course is not translated. That is where Learning Management Systems (LMS) with Multilingual Support step in.
What is a Learning Management System with Multilingual Support?
An LMS helps create, manage and deliver eLearning courses to employees online, anywhere or anytime using any device.
Let's break it down:
Learning: it is used to deliver education or training courses
Management: it is used to organize these courses
System: it is a computer program
Multilingual: it comes in different languages
Advantages of using Learning Management Systems
An LMS can help facilitate the necessary eLearning and training to help keep an office compliant with new regulations, without requiring time off from work for travel. These systems can help a company stay up to speed with any new developments, and it can be completed in a cost-effective and efficient manner.
An LMS can help boost skill and competence in a team, and it can do it without negatively impacting productivity. Furthermore, both small organizations and larger facilities can benefit from LMS, not only for continuing education purposes, but also for mass on-boarding and new-hire training.
By utilizing an LMS, it can be easier to help train an entire office in a very short amount of time. The progress of the staff can be tracked in in real-time, and data and feedback can be quickly evaluated and assimilated.
Users are able to quickly access the training programs and complete them in a setting that works best for them. In turn, their progress can be meticulously tracked and analyzed. Modifications, if needed, can be introduced in response to this data.
Translating Learning Management Systems
Because not all employees will be able to understand how to navigate the user interface, if it is not translated in their own language, LMS companies should invest in software localization and sell their LMS with multilingual support.
By offering a fully localized user interface, it will help your product be ahead in the market, not to mention improve the user experience for your users. What's not to like?
LMS that support multiple languages for their users, become highly engaging systems as they help optimize user experience by localizing the process and putting an end to geographical boundaries.
Therefore, you should see translating your LMS as an investment to support your local sales reps and increase your ROI.
If you would like to know how much it could cost you to translate your LMS, click below for a free quote.