We translate over 1 million words per day.
SimulTrans works with some of the world's leading brands, translating technical manuals, marketing materials, and all other types of business documents.
Document translation isn't just about using the right words. Our multilingual publishing specialists will also ensure translated documents match their original layouts.
Our translators are full-time professional linguists and subject-matter experts, not computers or students.
We work with dozens of source content formats. You never need to copy-paste your text to get it translated.
We can connect directly with your file repository or other system to streamline the translation process.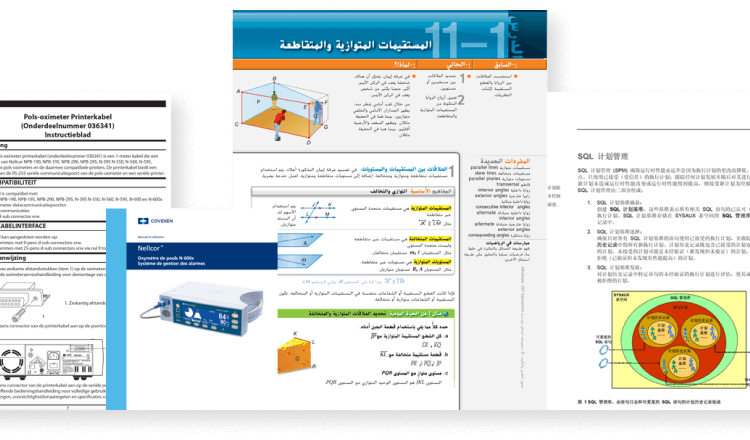 How it works
1.To begin the translation process, upload your files, receive a free quote, and approve it.
Pro tip: for ongoing translation needs, connectors to your file repository make the content transfer process even easier.

2.SimulTrans' expert linguists translate your content into your requested languages on your schedule.
3.SimulTrans' reviewers check each document for terminology accuracy and linguistic style.
4.SimulTrans formats your documents in their original source formats.
5.You receive your translated documents.
6.When you need updates or have more documents to translate, SimulTrans uses translation memory to ensure you don't pay to translate the same text twice.
Your long-term localization partner
SimulTrans is the preferred translation partner of so many leading brands because we're able to meet all localization needs as businesses grow and change.
Our experienced teams are always available to work with you to find the best solution for your needs. This flexible, hands-on attitude is why we've been able to achieve a 97% customer satisfaction rate and remain a leader in the industry since 1984.
Benefits of partnering with SimulTrans:
There's never an added cost to you for the tools and technology we use to translate your materials.
We'll always suggest the most cost-effective solution for your needs.
Translation memory saves time and money by reducing unnecessary rework while maintaining consistency.
The SimulTracker portal keeps every project organized and improves collaboration between teams.
We connect our systems to yours to automate ongoing translation projects, accelerating work and reducing admin needs.
Featured guide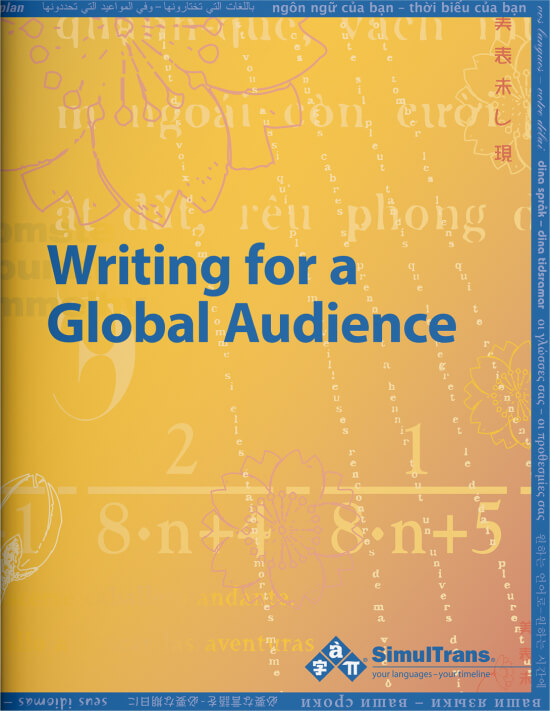 Featured guide
Writing for a Global Audience.
Learn how to write English documents that are translation-ready to reduce project timelines and costs while improving engagement with international audiences.
Download
More insights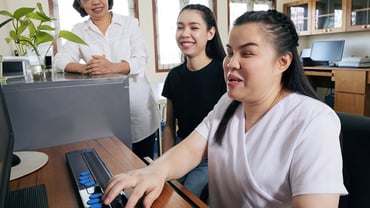 Article
What is Accessibility Remediation?
Accessibility remediation involves ensuring your business digital content is appropriately ...
Read now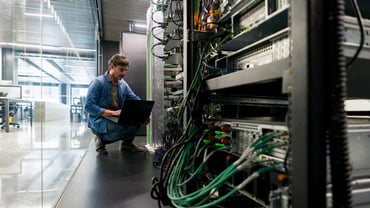 Article
Ensure Information Security When Sending Content for Translation
Information security is critical when sending content for translation, as your documents may ...
Read now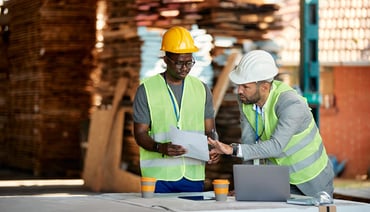 Article
Common Documentation Translation Speedbumps
This article seeks to explore some of the most common issues that occur when companies look for ...
Read now
Frequently asked questions
How much does document translation cost?
Costs vary by language, typically corresponding to the cost of living in the target countries (for example, translation into Simplified Chinese is about a third of the cost of translation into Swedish). SimulTrans provides discounts based on repeated text by leveraging translation memory. Document formatting costs are typically calculated on a per-page basis.
Use this cost calculator to get an estimate based on an average language cost.
How long does document translation take?
Document translation projects can take between three days and three months, depending on word count and team size. Each translator usually translates about 2,000 words per day, and our translators work simultaneously so the number of target languages won't impact your timeline.
We can accommodate almost any timeline by scaling your translation team. A typical team has three translators and two reviewers per language, while some projects have over 100 translators per language!