End-to-end multimedia localization services
Whether we're translating one video or a library of hundreds, we'll coordinate each step of the process. Our enterprise services include managing and storing all video assets with the corresponding localized versions and tracked part numbers. We can even support separate requests, reviews, and billing by offices in different countries to accommodate international teams.
SimulTrans offers complete audio and video localization services in 100+ languages and our teams have extensive experience working with specialized tools.
Services include:
Transcription and time-coding of scripts
Translation of video text by professional translators
Audio voiceover recording using native voice talent
Subtitling and closed captioning of translated scripts
Editing of any on-screen text or graphics
Online review of localized videos
We return 100% localized videos, complete with voiceover, subtitles, and on-screen text and graphics in your target languages.
We'll coordinate the management of all assets, including reaching out to your original creative agencies for required files.
We use cutting-edge editing tools to convert digital sound to the required formats, remove noise, time recordings to match animation, and normalize volume across files.
How it works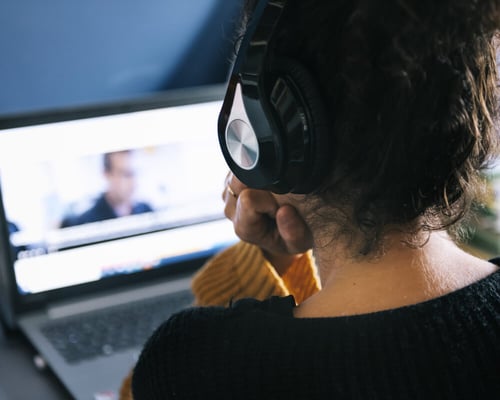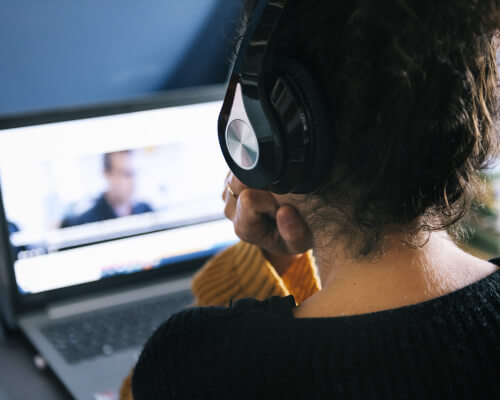 How it works
To begin the translation process, share your video content, receive a free quote, and approve it.
Pro tip: No script? SimulTrans can transcribe your source-language audio.
SimulTrans' expert linguists translate your video script and any on-screen text.
SimulTrans' audio engineers record voiceovers with your choice of talent from our international voice talent pool.
SimulTrans' video engineers integrate your video with your localized voiceover, subtitles, and on-screen text and graphics as required.
SimulTrans' quality assurance engineers thoroughly review and test each video, then send it to you and your team for online comment and approval.
You receive your completely localized video.
Your long-term video translation partner
SimulTrans is the preferred video translation partner of so many leading brands because we understand how important video content is to successfully engage global customers.
Our experienced teams will work with you to build and scale your long-term video localization strategy. This flexible, hands-on attitude is why we've been able to achieve a 97% customer satisfaction rate and remain a leader in the industry since 1984.
Benefits of partnering with SimulTrans:
There's never an added cost to you for the tools and technology we use to translate your materials.
We'll always suggest the most cost-effective solution for your needs.
Translation memory saves time and money by reducing unnecessary rework while maintaining consistency.
The SimulTracker portal keeps every project organized and improves collaboration between teams.
We connect our systems to yours to automate ongoing translation projects, accelerating work and reducing admin needs.
Featured Content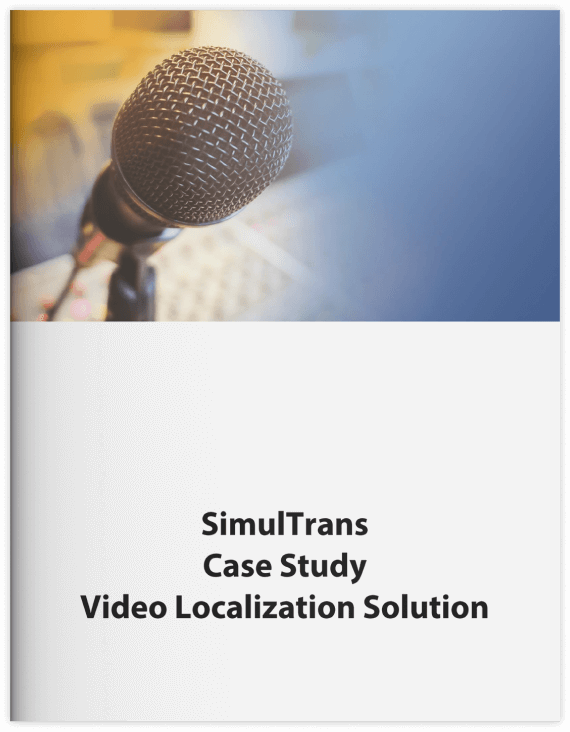 Featured Content
Video Localization Case Study
Learn how SimulTrans' helps our clients overcome the challenges of video asset management, localization, and distribution.
Download
More insights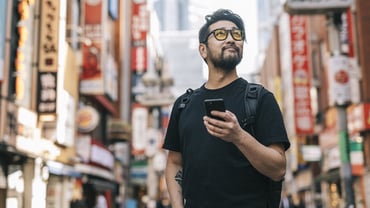 Article
Troubleshooting Tips for Line Breaks in Japanese
In Japanese writing, line breaks can occur at specific points depending on the context and rules of ...
Read now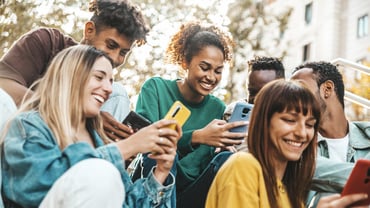 Article
Shifting Social Media Trends: A Rise in Video Content
Today's business operates on social media channels, with video at the top of the list. TikTok's ...
Read now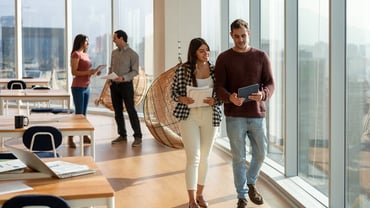 Article
Global Content Strategy for Startups
So you've had a great idea. You've launched your company. You're now searching for that magic ...
Read now
Frequently asked questions
What file formats are needed for audio and video localization?
We accept audio files in the following formats: mp3, wav, aif. For video localization, we accept avi, mov, mp4, wmv, and flv files. Please also specify any audio and/or video codecs specific to your files.
If on-screen text within the video needs to be localized, then you must provide the Adobe Premiere Pro, Adobe After Effects, or similar project file used to create the original video. Please also send details of the fonts used for the on-screen text and any trademarks or symbols.
If you're unsure which file formats to use, our engineers will work with you to determine which formats will be most efficient for your project.
What's the difference between subtitles and closed captions?
Subtitling refers to the original script of the video being transcribed, integrated into the video, and displayed at the bottom of the screen. Whether they're source subtitles or translated subtitles, they are time-coded so each subtitle matches the speaker. Subtitles are embedded into the video so the user cannot turn them off.
Closed captioning means the text is hidden until selected (this applies to both source and translated material). This is the same as subtitling but sometimes includes descriptions of non-speech elements such as music and sounds. The user has the option to turn captions on and off.
What's the difference between dubbing, lip-synching, and UN-style voiceover?
Dubbing is when an actor's voice in the target language replaces the original. Lip movements don't match, but the voiceover is time-coded so the speaker starts and finishes at the same time as the original. This is the most widely used option.
Lip-synching is similar to dubbing, but the voiceover is synchronized to the original speaker's mouth movements. This is a detailed and time-consuming process, and is a more costly option.
UN-style voiceover is when the original audio is turned down and replaced with the target language voiceover at a higher volume. The original speaker can still be heard and it's obvious that the voiceover is an interpretation of what's being said. This is commonly used for interviews.
How much does audio and video translation cost?
Our audio and video translation services are priced based on standard per-minute rates for each required service including transcription, translation, voiceover recording, subtitling, and on-screen text localization. Contact us for a free quote.