SimulTracker
SimulTracker
SimulTracker is SimulTrans' primary project management system. This portal lets you easily manage and track projects with SimulTrans 24/7.
Use SimulTracker to:
Upload files for translation
Request and approve quotes
Check the status of projects

Download translated files


Customize workflows
SimulTrans provides access to the SimulTracker client portal to clients at no additional charge.
SimulTracker capabilities include:
Business intelligence reporting
SimulTracker provides customizable business intelligence dashboards and reports, allowing you to easily analyze your translation volume and costs. Generate a customized report of invoiced projects sorted by the requester, a summary of all translation costs per language per year, or the amount saved using translation memory on your projects.
In-country reviewer management
In cases where you have in-country reviewers on your team, SimulTracker helps manage the review process. Reviewers receive automatic notifications when translations are available. By customizing workflows and permissions, you can determine which projects are routed to reviewers or can make this option available on a case-by-case basis.
CMS and repository connectors
If you work with a content management system (CMS), file repository, cloud service, or marketing automation platform and need content translated into other languages, SimulTrans can seamlessly automate the process via a connector or plugin.
Here's how it works:
Step 1: Connect
SimulTrans offers connectors between popular CMS platforms and our internal systems. Typically, we just require an account or token to set up the integration.
Step 2: Export
Once our systems are integrated, you can decide which content needs translation and export it directly to SimulTrans from your CMS. We'll automatically be notified that new content is ready for translation.
Step 3: Translate
SimulTrans routes your content to expert translators, and our Translation Memory System parses your content to expose only localizable strings.
Step 4: Import
When translations are finished, they're delivered automatically or manually fetched and imported back into your CMS, depending on your configuration. It's that simple.
SimulTrans offers off-the-shelf connectors for some of the most popular systems on the market, including:
Adobe Experience Manager
Bitbucket Cloud
Bitbucket Server
Box
Confluence
Contentful
Contentstack
Dropbox
Drupal
FTP
Git
GitHub
GitLab
Google Drive
Help Scout
HubSpot
Joomla
Kentico
Magento
Marketo
Microsoft Azure
Microsoft OneDrive
Microsoft SharePoint
Salesforce Knowledge
SFTP
Sitecore
TYPO3
WordPress
Read more: Integrating your CMS & Translation Management System via Connectors
FEATURED PLUGINS
WordPress and HubSpot translation connectors
Leveraging our experience translating thousands of websites into dozens of languages, we provide a simplified, plugin-based solution for WordPress CMS website translation and a connector to HubSpot.
These two applications are the most widely used website content management systems.
Our ability to work with files generated by the leading WordPress plugins for multilingual website management and translation, lets you:
Publish your WordPress website in multiple languages
Export formatted content from the WordPress backend to request translations from SimulTrans
Easily integrate translations into your site as they are completed
Learn more about WordPress integration

SimulTrans' HubSpot connector enables you to:
Publish your HubSpot website in multiple languages
Have SimulTrans extract content directly from your HubSpot website pages, landing pages, forms, and emails
Automatically create target language pages and integrate translations into your site as they are completed
Translation memory
Translation memory allows us to avoid repeated work. Benefits include:
Accelerated project schedule
Improved consistency
Reduced cost
As translators work, SimulTrans stores each segment of text they translate in a database, linking the source language with the target language. When translation is requested for text that has been translated for you previously, the translation is retrieved and reused. This is especially useful for updates.
We provide translation memory management and storage for all your projects, and you own your translation memory. You may request translation memory files at any time, and we'll provide your memory repository in accessible formats such as TMX (an XML-based standard) at no additional cost.
Read more: 3 Factors to Consider for Translation Memory Alignment
Machine translation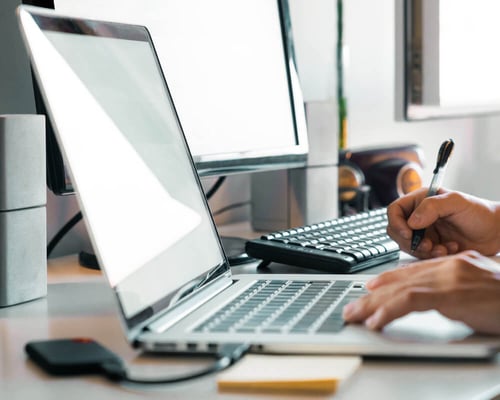 Machine translation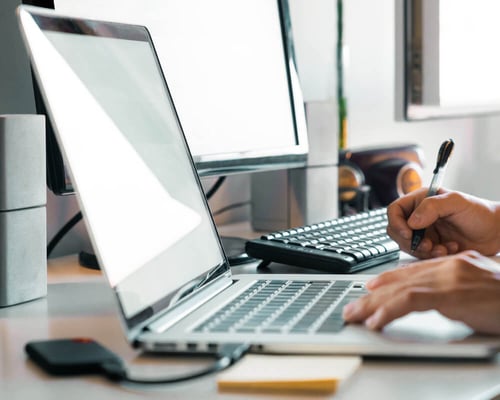 For projects where it can be used without sacrificing quality, SimulTrans leverages Neural Machine Translation (NMT) technology with post-editing by professional human translators.
SimulTrans' language translation technology guides the human translator/post-editor to use the correct terminology and style, improving consistency.
SimulTrans integrates machine translation into a traditional translation memory workflow for optimal efficiency and effective post-editing. Experienced linguists customize and optimize the engine as they post-edit the raw output, systematically providing corrective human feedback for instant and continuous improvement.
SimulTrans is certified in ISO 18587:2017, a standard specifically focused on post-editing of machine-translated content.
Read more: When to Use Machine Translation