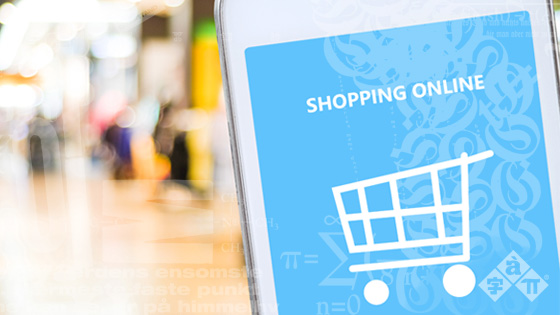 In the typical customer journey, a potential customer will visit the company's website, maybe watch a product related video, and check out a couple of customer reviews if they are available in their own language. Later on in the buying process, they might visit the physical retail store. But when it comes to making a purchasing decision, they have two choices: either buy online or in-store. The key is to provide your customers with the same CX (customer experience) in a language that they understand.
What is Multichannel Marketing?
Most companies do multichannel marketing, which means that they sell their products across more than one channel. For instance, a physical channel (a bricks and mortar store) and a digital channel (an online website). Traditionally, these two channels are siloed, which means that they have very little interaction with one another. The marketing department runs the eCommerce website and might have it translated into several languages. The store manager manages the store and speaks the local language. For customers, this means that the CX (customer experience) will be different when they shop online, or when they shop in-store. Essentially, it feels like buying from two different stores.
What is Omnichannel Marketing?
Very few companies do omnichannel marketing well, never mind fully translated. Omnichannel is a cross-channel marketing strategy. It means that a company not only sells their products across more than one channel (retail store, resellers, direct marketing), but also that these channels are not siloed. This means that whichever way a customer wishes to purchase a product, they get a unified CX: the products, way of payment, policies, and customer service are the same across any channel and are in the customers' own language.
Challenges
If a company is considering transitioning from multichannel to omnichannel marketing, it is likely it will face challenges in these areas:
Technology: moving from a

legacy in store

POS system

(

point of sale)

Process: changing from a bespoke order management system

Cost: purchasing a new

technology solution to cover multiple areas

Cultural: convince store staff to embrace online
eCommerce Technology Providers
I believe that customer journeys and shopping behaviours will continue to change. This in turn will increase the need for omnichannel solutions to personalize the customer experience in physical retail spaces, including delivering this experience in their own language (think Catalan instead of Spanish for Spain).
As a result, there will be more companies providing multilingual eCommerce platforms and multilingual POS solutions.
Here are some POS (point of sale) systems providers:
Lightspeed: Checks inventory, shows customers product images and descriptions, and accepts payments on the sales floor or, for restaurants, tableside
Square: Accepts payments either in person or remotely with contactless options
Vend: Easy-to-use POS register features, manages inventory, customers, and staff
Future-proof your Omnichannel Marketing Strategy



If you are truly thinking about omnichannel marketing, then consider:
Choosing an eCommerce platform that comes in multilingual versions, so your staff, resellers, and your customers can have a truly local experience.
Selecting a POS (point of sale) provider that offers local versions of the technology, so it is easy to use for all your staff and customers.
Translating your direct marketing campaigns (Email marketing, Digital Display Advertising & Mobile Marketing, Social Media Marketing, and website) to increase sales.
Localizing your product related videos by either getting them localized with voice overs or subtitles to increase circulation via social media.
Omnichannel aims at offering potential customers a seamless message via different channels to give them a unified experience. Make it a memorable one by translating it.