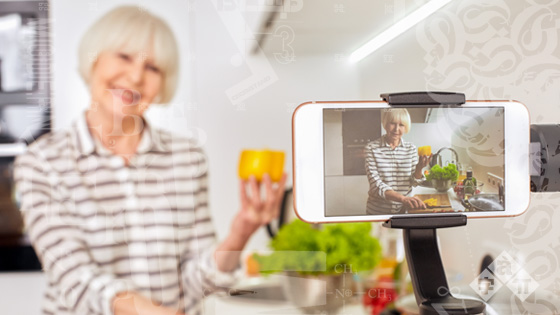 The way people are consuming content is changing faster than ever. People no longer have a lot of time, or patience, to read long articles or product related information in a printed manual. If you look at the social media platforms available in the market nowadays, you will soon realise that both, people, and companies, are posting much more videos than pictures.
Video as Part of a Marketing Strategy
Companies have been adopting videos in their marketing strategies to reach, attract and engage with their clients. This is what is called Video Marketing. Videos can be created in multiple formats and using different tools. Once a company has created a marketing video about a specific topic related to their product or service, these videos are then uploaded to a video sharing website for distribution and exposure.
See the chart below on how important video is for marketeers when ask the question: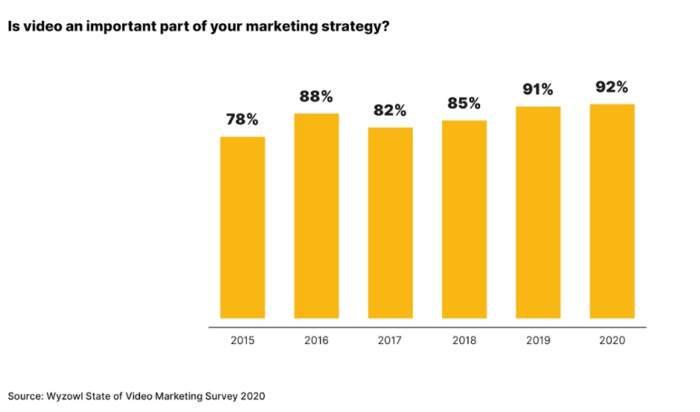 Here are just a few of the main tools you can use to create and publish your own videos.
Search Engines and Search Results
The rate at which people are consuming videos is increasing daily, especially during this COVID-19 pandemic. As a reflection, a search engine , which is simply a web-based tool which will allow you to find information on the internet (World Wide Web), will search not only webpages, but also images, and increasingly videos; especially YouTube videos. So, when a consumer searches for a specific topic, product or company, the search engine will increasingly offer videos as part of the search results.
Here is a list of the main search engines in the world where your videos could be shown to potential customers searching for information about your company or product as part of the search results.
Google
Bing
Yahoo
Baidu
Ask.com
Video Content
Videos are not only being used to entertain people now that we are all bored at home. But also, to inform, educate and help customers in making a purchasing decision over a product.
Here is a list of the different types of videos you might come across while searching:
Institutional videos used to strengthen the image of a brand
Educational videos used to educate the user on an issue
How to videos to show you how to do a specific task
Promotional videos, to launch a new product in the market
Customer testimonials videos to influence purchasing
Why Should Companies Invest in Video Marketing?
Here are a few reasons why companies should consider investing in video marketing
Videos are easy to be consumed by customers. Most people prefer to watch a video about a product they are thinking about buying than read about it.
Videos usually have a high power of engagement since it is easy to explain multiple details about a product on it.
Videos also make it easier to pitch a product, depending on where the consumer is in the buyers' journey.

If you are not convinced, here is the global forecast: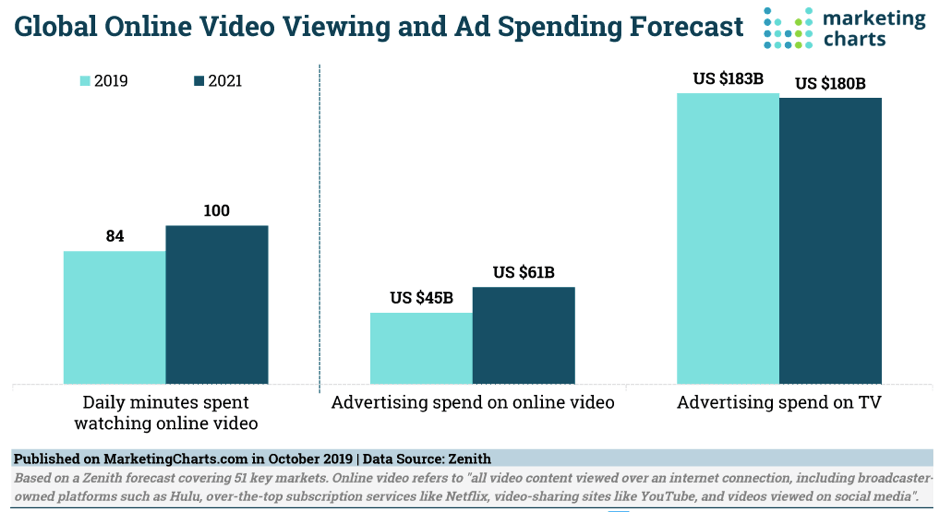 However, the needs of each individual company, should guide their marketing department on their own video marketing strategy so they can achieve their own goals.
Now that you understand how video marketing can be of benefit to your company to reach national customers, you might be interested in learning about translating your marketing video to reach international customers.
If you are interested in this topic, you might like to check out other blogs on video localization:
The Basics of Video Localization
Video Localization Typical Cost Model
Video Subtitling or Captioning?
File Formats for Video Localization
The Rise of Video in Digital Marketing
Engaging Global Customers with Video Localization