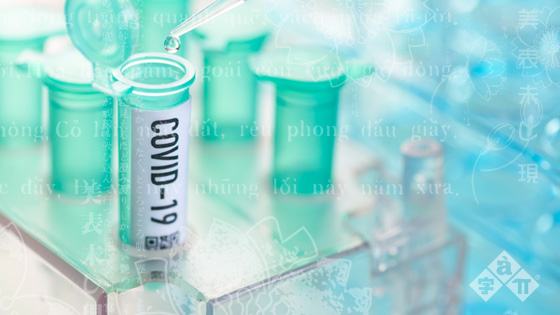 Global clinical trials that involve a number of countries and languages, or populations whose primary language is not the official language of the country, are a reality of the current world-wide situation. Clinical trials companies or contract research organizations researching and testing anything related to the COVID-19 pandemic, should be looking for a translation service provider that can offer speed, accuracy and affordability.
As the world awaits a COVID-19 vaccine, speed perhaps is the most important factor in selecting a translation company. So, to achieve aggressive timelines during the translation of a global clinical trials project, full automation of the entire localization process is a must.
According to Laura Casanellas, an expert in machine translation, here are the key elements that will help speed up the translation process of global clinical trials:
Any of the above things alone can help improve the process, but all of them combined will make the task of translating your global clinical trials easier and faster. This is why:
Terminology
If you already have a glossary of terms (translated or not) or a list of company products that might not need translation, including those registered & trade marked ones, this will help translators figure out the key terms in your project and translate them upfront.
The translated glossary can also be used during the Machine Translation engine customization phase. This translated terminology will ensure that those terms are always translated accurately, saving considerable time during the review process.
Translation Memory
If your company already has translation memories (if not don't worry) and you are happy that the content is linguistically correct and accurate, these can be used to leverage new projects and reduce the amount of words that need translation (and save you money and time). Only new words will be then sent to be machine translated.
Machine Translation
Creating a customized Machine Translation solution that has been trained with medical bilingual data and specific project terminology will also speed up a project and reduce costs.
If you combined the use of Machine Translation with other elements like specialized post-editors, expert medical reviewers, and stringent automatic quality checks, this can be a very successful combination, and provide speed and affordability without sacrificing translation quality.
Furthermore, if the solution you are looking for also requires a bi-directional (from and into the target language), back translation of the project, MT can be used as well with amazing results.
Collaboration Tool
If your language service provider can offer you a cloud based, free online client portal interface so you can easily manage and track your translation projects, then this is a big plus.
An online portal is very helpful and will make managing projects much easier, simpler and safer. You should also be able to get a wide array of customizable business intelligence reports, allowing you to easily analyze your translation volume and costs.
SimulTrans offers contract research organizations (CROs) around the world a range of machine translation solutions that can be trained with their specific bilingual data (translation memories) and dictionaries if the project requires it. Our MT solutions can provide an API through which we can link directly to your source code control system or content management system.
If speed is what your projects are missing, explore SimulTrans' machine translation solutions now and be ahead of the curve.