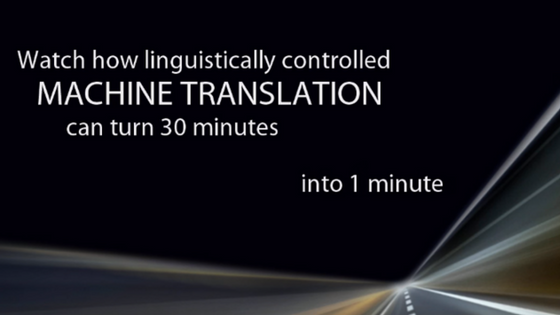 When it comes to Machine Translation, being rule- based or statistical, and Post-Editing, there are many points of view; and mind you, all are valid!
I thought you might like to have all SimulTrans has ever written about these interesting and current topics in one single blog, so you can make an informed decision about your next project.
And there is a nice freebie for you at the end to watch, so keep reading...
If you are thinking about whether or not to use Machine Translation in a project, then you should read this blog: When to use Machine Translation: to MT or not to MT that is the question!
If you have figured out that yes, MT is suitable for your content and want to know what else you might need to prepare for your MT project, then read this blog: Ingredients for a successful Machine Translation Project
As many myths as opinions surround MT and post-editing, here we debunk some of these myths:Myth #3: Editing machine translation is a waste of time.
And do not forget to read How raw is raw? The need for post-editing, because to get good quality publishable content after it has been MT'ed, you really need to at least consider post-editing as part of your strategy!
Watch our video created by our experienced Machine Translation inhouse expert Greg Hellmann:
Happy watching!