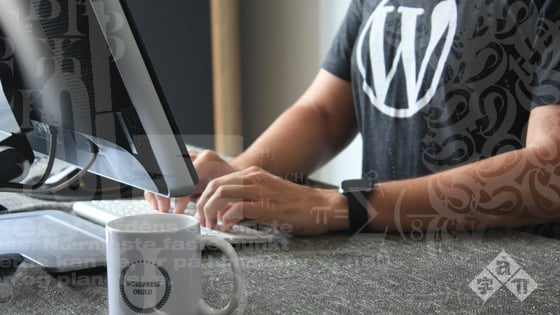 Do you use WordPress as your content management system? Do you plan to publish a website and make it available in several languages? With SimulTrans' integration with WordPress Multilingual Plugin (WPML), it is easy.
WordPress
WordPress is an open-source free content management system (CMS). It is the most widely used website CMS around. According to W3Techs, about 63% of all CMS-based websites are operated with WordPress.
Here are some of the advantages:
A free system that can be scaled easily and cheaply

Easy to work thanks to a good structure and simple operation

SEO-friendly platform
Multilingual Websites
The rapid growth of e-Commerce has increased the number of WordPress users and the need for translation of websites to reach international customers. In addition to this, research by CSA Research has found that:
75 % of online shoppers prefer to buy products with information in their native language

40 % will never buy from websites in other languages
This means that having a website translated into multiple languages will allow any company to reach a larger international audience and increase sales and customer satisfaction.
WPML Plugin
The WordPress Multilingual Plugin (WPML) is a multilingual extension that allows you to publish new languages on your website within the CMS dashboard. You can simply request translations by selecting SimulTrans as your translation service provider using the WPML Translation Manager in your WordPress backend.
Advantages of using WPML
The plugin offers a huge selection of languages

It can add locales such as user interface language, country, character set, number, currency, date, and time formats

It can be used flexibly for different areas such as website content, blog, online shop, and other purposes

It is compatible with themes and plugins from the WordPress network

With the plugin, you can also make your content available for professional translation using the built-in translation management interface
Buy it here:
How to Install the WPML
SimulTrans has an integration with WPML. Through this integration, you may request translations from SimulTrans in your WordPress backend, have translations automatically integrated into your website when they are completed (either manually or automatically), and publish your WordPress website in multiple languages at once.
Step 1: Buy and Install WPML Plugin

Step 2: Obtain and Enter an API Token

Step 3: Send Content for Translation

Step 4: Receive Completed Translations
Do you need a website translation partner for your WordPress CMS? SimulTrans' integration with WPML is the perfect solution for your company. Reach out to us to help you set up your Multilingual Plugin.