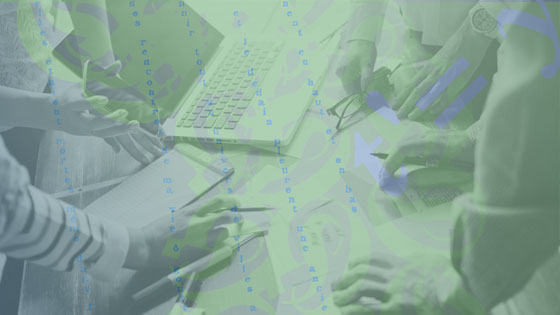 So you've had the great idea. You've launched your company. You're now searching for that magic moment when you move from being a small, unknown to a global superstar business.
Why it Pays off to Localize Sooner, Rather than Later
In the digital age the good thing is, you can reach new customers relatively easily, and with minimal effort. Your website, for example, is a 24-hour salesperson that never sleeps. And once the initial build is complete, you only have to think about site maintenance and updates.
But are you speaking your customer's language? Or to put it simply, how many languages is your company speaking?
According to Common Sense Advisory, "it now takes 14 languages to get to 90% of the online opportunity".
The Chicken or the Egg, which comes first ?
When you're just starting out and building your business, localization can seem like a cost that 'you'll get to once you've grown'. The problem is that this creates a bit of a chicken-or-the-egg scenario.
Do you wait until you have an ample budget and hardly notice the cost, or do you bite the bullet and harbour the initial financial outlay of localization in order to reach lucrative markets overseas?
In my experience, localization is a one-time cost, perhaps with small incremental updates, for a long-term revenue flow. And for startups I believe 'the sooner the better' is the right attitude to adopt.
In other words, you should aim to view localization as an investment not as a cost!


Action Plan
First of all figure out which pieces of content will give you the best ROI if you localized them. In other words, create a global content strategy for your company.
1. Website
For some companies, it makes sense to localize most of the website but exclude their blog. For others, they may only localize certain pages for their foreign audience. Equally, you might consider using Machine Translation for translating your FAQ if this is an important component for you.
2. Software Application
Try not to make the mistake of thinking that you can leave your software, UI or app in English. Current stats suggest that 26.3% of worldwide Internet users are English speaking, closely followed by Chinese, then Spanish, Arabic and Portuguese. Do invest in localizing your UI and avoid just offering English.
3. Product Documentation
You might consider translating your documentation (online or printed) at a later stage. Or perhaps creating and translating a quick user guide and leaving the heavy User Documentation for further down the line. Once you've established success in a country and are generating demand from your clients, you can expand your multilingual offering.
4. Marketing
I would recomend that you translate all the marketing material you have, if you want to be global and local at the same time. After all, these are the first pieces of information a potential customer is going to pick up in a trade show, conference or store, or view online.
5. Video
Many companies nowadays invest in video for their training / marketing needs. However, it may not make sense to localize all your videos immediately if you're on a tight budget. So you might decide to pick a couple of key videos to localize fully, or even only do subtitling rather than full voice-over as this would be cheaper.
I hope you found this blog helpful. If you would like to discuss your global content strategy, or need help deciding on your localization strategy, then click below.