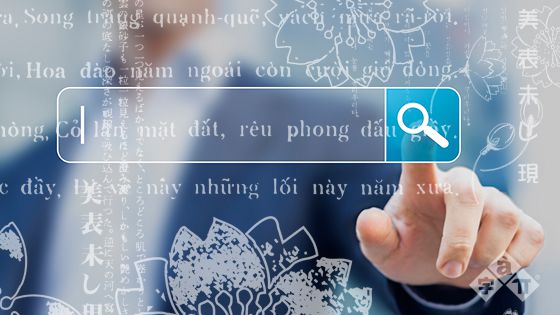 To understand Multilingual SEO (Search Engine Optimization) is to understand these five key areas. That understanding will lift your website translation program to a whole new level.
1. Keywords
The first step is to understand what are keywords and what are they useful for:

Keywords are any words or phrases that somebody is searching for online.
Keywords can be either topics of interest for your potential customers, products they wish to buy, or services they want to avail of.
Keywords help your potential customers find you and your product online.
Keywords help search engines understand what your website page is about and index your website correctly.
2. Videos
The second step is to localize your company videos for streaming. If you are thinking about including corporate videos as part of your website localization strategy, think twice before you add them in English. That will simply spoil all the work you have done so far!

Video localization is on the rise and it does not cost the earth to have either voice-over or subtitles on your videos. This way your local customers can stream your content easily and in their own language.

3. User Generated Content
The third step is to include the content your users create.
It is worth considering user generated content to publish on your website to give it the real local flavour.
This could be content such as:
Reviews of your product by local customers
Facebook photos of people using your product
Charity events where your product was donated
Staff participating in events
4. Influencers
I am including Influencers as the fourth step because I believe they have a role to play.

The benefit of working with influencers is their ability to speak about you and your brand. They do this in an authentic way and because of their following, you automatically win the trust they've spent years gaining.

5. ccTLD domain suffix
The fifth step and no less important, is to change the country code top-level domain (ccTLD). This suffix associates your company's website with a geographical location. The domain clearly shows that there is a website for each country and it makes it easier for customers to find you and search engines to rank your company higher.

Conclusion
It is not enough having your website localized into the local language to be successful in another country. You need to attract those potential customers to your localized website using localized keywords, videos, and the ccTLD suffix.

Multilingual SEO will give your company a significant competitive advantage. But remember that you do not need to localize all your web pages, all your videos, or every single CTA or Banner.

Carefully select the most important content and offer (quality is better than quantity here), and invest wisely on those to see a better ROI.