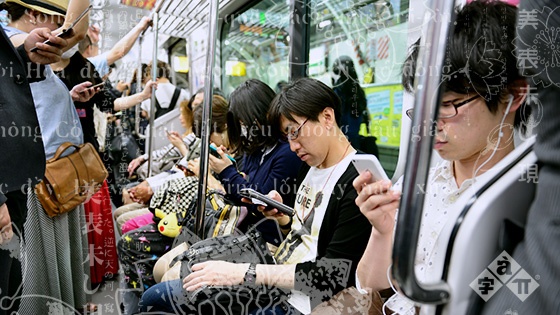 A picture tells a thousand words. How about videos? Videos tell stories in abstract and exciting ways. Videos are also generally better at providing a lot of information and instilling a stronger and more lasting impression than pictures and words – in LESS TIME. Time is arguably our most precious resource, and time savings of people who view videos online are one key reason behind the rise of video in digital marketing.
It is no secret that online video has revolutionized the way content is produced, distributed and appreciated in the digital marketplace. According to an infographic from HighQ, 78% of people view videos online weekly, and 55% view videos online daily. The statistics below on the impact of online videos on the web and society may blow your mind:
Currently, online video accounts for 74% of all web traffic (expected to increase to 80% by 2019).

The amount of online video content uploaded each month is more than the total amount of video content created for TV in the past 30 years.

28% of smartphone users watch a video on their smartphone at least once daily.

33% of tablet owners watch about one hour of video on their tablet daily.
The following figures show how online videos have changed the digital marketing landscape:
75% of executives view work-related videos online at least once a week.

59% of senior executives prefer to watch a video rather than read text, if both are about the same subject matter and found on the same page.

54% of senior executives share work-related videos at least once a week.

81% of people display their video on their brand website.
Video now undoubtedly plays an important role in raising product awareness and demand generation. So, what are the driving factors behind the rise of video in digital marketing?
1. Touch and Learn
The advent of smartphone and tablet technology has made it significantly easier for people to acquire information by viewing videos on mobile devices. According to IMPACT, 80% of people browsing the internet own a smartphone, and 48% of millennials view video only on their mobile devices – these figures will only increase as smartphones and tablets become more available and affordable. Knowledge is power, and now that people have that power at their fingertips, learning begins with a simple touch of a screen.
2. Accessible Video Creation Tools
To address the anticipated rise in online video viewership, many companies have developed smart, user-friendly programs and applications for easy and inexpensive video creation. There are many types of online videos (animated, slideshows, live action, etc.), and certain video creation tools focus on only certain types of videos and editing features whereas others are more comprehensive. Many of these video creation tools also come with video analytics – a feature to be embraced by any serious digital marketer. The increased accessibility of video creation tools has enabled digital marketing professionals to produce more videos in less time with less hassle, and has contributed to the rise in video in digital marketing.
3. Attract, Retain, and Impress
Videos generally experience higher click-through rates and longer viewer retention than text. According to HighQ, using "video" in the subject line of emails causes:
Open rates to increase by 19%

Click-through rates to jump 65%

Unsubscribes to drop by 26%
Furthermore, including a video in an email can result in a 200-300% rise in click-through rates – imagine the impact of that boost in customer engagement on your business!
If you're still not impressed, consider this:
65% of people who watch online videos view at least 3/4 of the videos.

37% of viewers watch average online videos all the way to the end.

Videos shorter than 90 seconds retain 53% of viewers, whereas videos longer than 30 minutes retain just 10% of viewers.
Because of its combined visual and audial elements, video marketing makes it easier to keep viewers engaged with your content and make a lasting impression on your target audience that will allow them to easily remember your product and brand. The ability of online video to attract viewers, retain their attention, and leave lasting impressions continues to play a role in the rise of video in digital marketing.
4. Powerful Video Distribution Channels
The ease of video distribution has also contributed to the rise of video in digital marketing. Simple yet effective video distribution is now possible through email and various social media platforms. YouTube, Facebook, Twitter, and SnapChat are the social media giants in the video marketing sphere. Each of these social media platforms allows digital marketers to reach the correct people in the correct places at the correct times, and offer smart video analytics features that will help you fine tune your video distribution strategy. Effective video distribution strategies, including engagement styles with viewers, depend on the social media platform that is used for video distribution.
5. Time Saver
"The world went and got itself in a big damn hurry," aptly observed Brooks Hatlen in the famous film, The Shawshank Redemption. Everyone is busier now than ever before, and time is becoming an increasingly precious resource. Because online videos can be easily viewed on mobile devices, digital marketers can now engage with target consumers even when they are not at work or in front of a computer (e.g. while they are commuting, waiting in line, or relaxing at home). Even if a consumer is extremely busy, they are more likely to watch a video rather than read about the same topic. Time savings from online videos are a key factor behind the rise of video in digital marketing. Videos save people a lot of time when it comes to obtaining information. Shorter videos that provide an abundance of high quality information will yield the best viewer engagement.
Would you like to ride the wave of video marketing, or take it one step further and incorporate localized videos to your multilingual websites? Feel free to consult with us directly about video localization and website translation, or click below to get your video script translated for free!