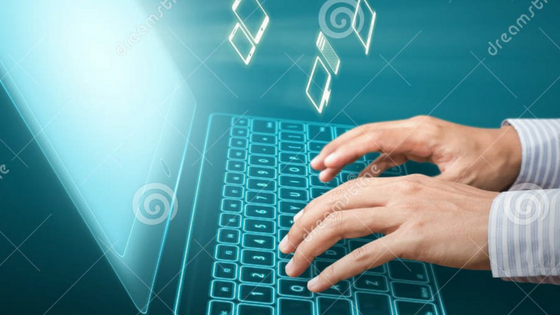 Nowadays, it's important that companies can translate, review and publish their content very quickly in order to reach global customers in their own language and ensure increased sales.
Investing in technology for the automation of the localization process should be of benefit to organizations looking to improve their strategy and revenue. I for one believe that localization is an investment, not a cost.
So, if you're considering whether or not to invest in a Translation Management System (TMS), and invest here is the keyword, as these systems of course cost money, take time to implement and require on-going management, then read on.


In this blog I want to focus on Smartling, one of the leading TMS because I know it, have customers working with it, and can therefore recommend it.
Investing in a robust technology for your enterprise TMS such as Smartling, means you can now expect many benefits:

1) CMS integration

Your current CMS (content management system), such as Hybris, Magenta, Marketo, Drupal, Sitecore, Demandware or Adobe Experience Manager, will be able to connect with your new TMS enabling agile, continuous translation. These plugins let you quickly and easily pull localized content from your CMS directly into and out of Smartling.
If you have a company proprietary CMS tool, then a connector will have to be developed. However, Smartling are adding more integrations all the time so your developers won't have to do much engineering.


2) Customizable workflow

Yes, a truly customizable translation workflow where you, yes you, will decide if you need your translations to go to translation only, or translation and revision or even an extra proofing step in the cycle.
You will also be able to include your very own internal stakeholders.
For instance, if you have a document with a legal section, and you want someone from your legal department to review if before it gets published, that is now possible, by simply creating them as an user and adding their email address so they get notified when to log in to perform the review.

3) Integrated glossaries

You can create and add bilingual glossaries and review them as needed. These glossaries will form part of your projects and will be available in the platform for your translators to use (no need to have excel sheets that need to be consulted).

4) Project specific style guides

It's possible to create a style guide on the fly using this TMS. It's a rather simple but effective way of ensuring that the translators follow your company specific guidelines including information about translation length, conventions, formal/informal modes of address, expressions that should be left untranslated, etc.
This is especially important for marketing materials and website content, where you might want to portray a specific brand voice ensuring your users and customers have a consistent experience across all languages.

5) In-built Translation Memories

Once you set up your new TMS, it's time to import your existing TMs. This is a simple process. Request your translation memories in a .TMX format from your current Language Service Provider (LSP). There is no big mystery about it, and remember, the TMs belong to you, the client, not the LSP.
One word of caution, ensure that you are happy with the quality of the translations in the TM. If you feel they are old and do not reflect the company's brand and message, you might as well not import them and start fresh.

6) Elimination of file transfer

This is one of the best offerings of any TMS, the fact that you as a client don't have to waste time selecting, zipping and uploading files to FTP, or likewise your LSP doing the same in reverse. Rather, the tool allows for automated content detection and you, as the manager, only need to decide what chunks get translated into what languages.

7) In-context website translation

Perhaps the best thing for translators in a long time! Tools that offer in-context translation means that the translator can see where and how the localizable text is going to appear on the website. This is very helpful as they can see whether it is a banner, or a CTA, or an advert for example, and also what character length is allowed. This saves a lot of time in terms of reviewing and shortening strings.

8) Automatic reports and tracking

Of course, no new technology is worth their salt if they cannot provide you with stats. Stats are what we need to make strategic decisions in terms of what content gets translated, into what languages, how much it costs, how much leverage and savings to expect, and to help us figure out ROI for localization.

If you want to learn more about Smartling and if this technology is right for you, click below: