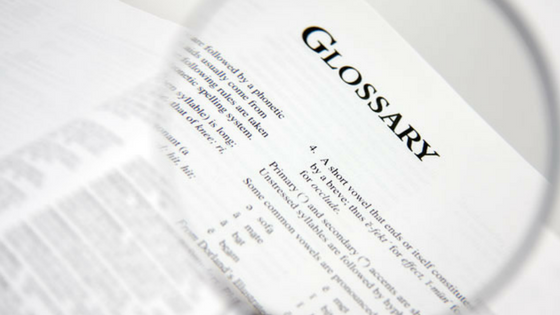 Creating a style guide and glossary that reflect your brand messaging will allow translators to remain loyal to your preferences for global markets.
Glossary Creation
The glossary should contain key terms used by your company and related to your products. These could be specific trademarks that should never be translated or industry-specific terms that may be confusing to translators and should be defined and translated to ensure accuracy and consistent use. Consider sharing the initial glossary translations with a reviewer in your company or a trusted partner, customer, or distributor before you embark on translating content, to ensure you are happy with the terms chosen.
Style and Formality
It is important to capture the appropriate level of formality for each target locale. Many languages have more nuances of politeness than we see in English, requiring a more refined definition of the nature of the relationship a company is attempting to foster with its customers. If your brand has a casual and friendly tone you need to make a conscious choice to use it internationally or decide to adopt the more formal language routinely used in many locales. Either strategy can work if executed meaningfully and consistently. You should document preferences about style and tone in a style guide for each language.
Formatting Issues
In the style guide, it is a good idea to include information about formatting issues that are more prevalent in international languages. For example, you could note how extremely long words (such as those in German) should be hyphenated even if you avoid hyphenation in English. You could include a list of typefaces for Chinese, Japanese, and Korean, languages whose characters are typically excluded from the fonts used for the source materials.
Six More Wonders of Effective Global Content Strategies
Providing a clear style guide and glossary is just one of the 7 Wonders of Effective Global Content Strategies. Download our eBook to read about the rest.