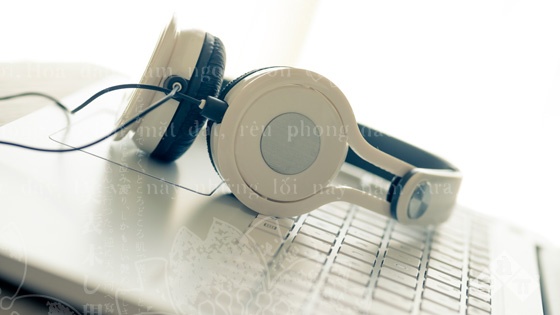 SimulTrans can transcribe audio content in many languages, either using industry standard or client proprietary tools. There are many reasons why companies need transcription services. Some clients use international transcriptions to build voice recognition databases, others for analyzing call histories or to provide SEO data for localized video content. The majority of our transcription work involves transcribing call center conversations between customers and agents.
Call center conversations can contain a wealth of information for market leaders to uncover insights into what is occurring across their businesses. Each customer conversation is important and can hold valuable information about market trends, issues, agent performances, customer emotions, company products and processes.
An analysis of these conversations can provide the ultimate source of information about customers. Between the opening greeting and closing 'Goodbye' of collected customer/agent conversations, there are thousands of words and phrases containing vital data about the customer and agent experience.
This information, when analyzed, can greatly help drive business performance and improve customer experience. In this blog, I wanted to share four main challenges during a transcription project.
Bur firstly, it is important to understand:
The client's needs for their transcriptions

Their current challenges

Their required output for their own engineers
Once this information and a schedule is established, a team of reliable transcribers needs to be in place to meet the deadlines and quality expectations of the client. This in itself can pose many challenges.
Challenge 1: Resource Selection and Retention
Depending on the language for transcription and the deadlines, it can be a challenge to find local resources for transcription and quality assurance who can remain dedicated for the duration of the project. For the majority of our transcription projects, 25-30 dedicated resources are needed in order to meet the client deadlines.
Teams are needed per language as follows:
Resource Manager to identify, select and interview suitable resources for the project
Transcribers to transcribe the audio
Lead QA and linguist to run the necessary Quality Assurance checks
Senior project manager to ensure the overall smooth running of the project
Producing professional quality transcription can take a considerable amount of patience and effort. Depending on the type of transcriptions needed, the work can be tedious and even frustrating for resources, and for this reason, among others, some resources may drop out during the course of the project, meaning the interview and training process can be ongoing throughout the life cycle of a project.
Challenge Two: Quality of the Audio
Below are some of the factors which can influence how difficult audio content is to transcribe:
The quality of the audio
Whether or not the dialogue is scripted (usually marketing content) or unscripted (call centre conversations for example)
The nature of the content of the audio
The Quality of the speaker's voice
Different dialects and accents
Background noise
The majority of the files we receive for transcription are unscripted conversations, so the quality can tend to be poor with only a certain percentage being of the content being usable.
Because, for the most part, the audio contains natural conversations, we encounter some of these issues:
Overlapping speech
Mispronounced words
Jargon
Unintelligible words
Inaudible speech due to too much background noise
To meet these challenges, we have established two teams for such projects – an Evaluation team and a Quality Assurance team.
Evaluation team
Unusable content is documented and reported to our client
New files are requested and evaluated
This implementation allows for a steady flow of reliable audio as trying to listen and re-listen to such content would only delay our transcribers; and thus, throughput would decrease.
Quality Assurance Team
This team is in charge of validating each transcribed file before delivery to our clients, to ensure specific rules have been followed and the quality of the transcriptions are as expected.
Our transcribers' outputs are validated daily using our verification tools and the knowledge gained is shared amongst the teams regularly.
Based on these evaluations, poor performers (in terms of quality output and throughputs) are either re-trained to maintain schedules and quality expectations or replaced by new recruits.
Challenge Three: Training
Since most of our transcribers have no previous experience on our client transcriber and validation tools (even though they may be proficient at transcribing in industry standard tools), we need to create training plans and support documentation for each project.
Examples of content in our transcription training include:
Segmenting of conversation break points/natural boundaries (maximum lengths set by clients' engineers)
Marking different voices within conversations
Handling regional variant vocabulary and jargon
Tagging unintelligible content or heavily accented speech
Explaining the rules for acronyms and abbreviations
Tagging interjections, hesitations, and conversational pauses etc.
Learning keyboard shortcuts, spellchecker and dictionary functions
Identifying known bugs
As the different transcriber tools required might not be one that even dedicated transcribers may be familiar with, a considerable amount of time is spent ensuring that the teams are familiar with their operations and limitations.
Also, clients can have very specific rules that needed to be applied in the files, this can take a significant amount of time to get right in the initial stages of the project. Daily QA checks and reports by our in-house QA team on each transcriber's files help improve and streamline the progress continually. Shared Query docs and Skype groups help the teams share valuable information quickly throughout the projects.
Challenge Four: Security
Due to the sensitive nature of the conversations which can contain customers' information, it is important to meet high security level requirements for our clients.
Audio and transcribed content must be kept within a secure network, and strict NDA agreements set up with all resources involved in the projects.
SFTP folders are created with password protected access areas put in place
Content cannot leave our network without authorization
Files cannot be downloaded by our resources, and this can pose challenges depending on the location of the in-country transcribers. Hubs need to be set up in optimum locations to enable uninterrupted access for our resources
Once projects are completed, source and target content is deleted from our servers and certified as having been deleted
Conclusion
Though transcription projects can pose their challenges as outlined above, working closely with our clients, and becoming part of their teams to understand their requirements has helped strengthen the process for such projects.
The SimulTrans' Software Localization and Transcription Services Team in Dublin, has built a professional solution to be able to deliver high-quality transcription projects within the agreed time frames.
What to learn more about Transcription Services?
Download our free case study now!