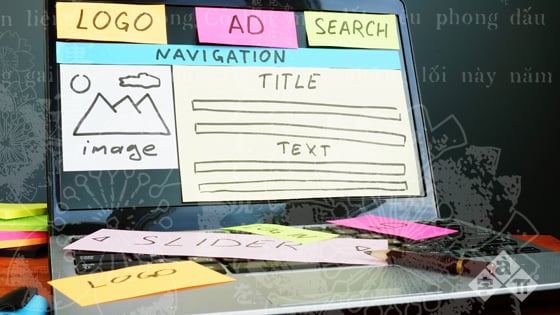 Nowadays, more and more people search online when they need to research or buy a product or even a service. Usually, the first thing they encounter when they do a search is your company's website. Don't assume that a Facebook page or LinkedIn profile is enough if you are serious about acquiring new customers.
Create a Website
If you are creating a website for your company from scratch, the information about your company should be accurate, well written, up to date and relevant to the industry or product you are selling. Punters don't mind reading a product description but will not read paragraphs of useless information.
Here are a few tips:
Ensure you have a clear and easy way to navigate your website
Test your website for mobile use
Create menus with relevant information
Add your contact details, so people can easily contact you
Don't forget:
Keep international users in mind when creating website content.
Add Value
Help your customers make an informed decision on your product or service. Ensure you have offers and information that can be easily viewed or downloaded by simply clicking on a CTA , landing on a page with relevant information, or filling in a quick form that will allow them to access:
White Papers
eBooks
Case Studies
Guides
Infographics
Don't forget: Ensure your content is free to download whenever possible.
Be Found
For a potential customer to find your website, your marketing manager needs to do some SEO research using the many tools available nowadays.
Here is a list of free and paid SEO Tools that you might use to see what is best for your company.
Focus on both SEO keywords and long tail keywords. Hubspot for instance, offers a guide for mastering long tail search.
Don't forget: Optimize keywords for each target language to achieve higher website search rankings and more web traffic due to web content being more searchable.
Reasons to Translate
If you truly want to increase sales, you will probably have to consider selling into other territories. This is when you need to engage a website translation service provider.
Website and marketing translation and localization involves the adaptation of content on websites and in marketing collateral from one language to another. Website translation services focus on several components:
Web pages
Blogs
Media content
White papers and eBooks
eLearning materials (e.g. product demos, training videos)
Don't forget: Don't assume that everybody will speak your language (wherever you are located in the world).
Research
Do your research and decide what countries to target, check what language is the most appropriate to translate into.
For instance:
If you are selling into Canada, do consider translating your product into English and into French Canadian.
If you are selling into Argentina, do not send the product that has already been translated into Spanish for Spain.
If you are selling into China you will need to translate into Chinese Simplified but if you also want to sell into Taiwan, then you need to translate into Traditional Chinese.
If you are targeting Brazil, then you need to pick Brazilian Portuguese and not European Portuguese.
Don't forget: Internet users are four times more likely to buy products from websites in their own languages!
So, if you are serious about increasing sales and reaching more customers, your website should be translated. Reach out today and get a quote to get the ball rolling.
If you are interested in learning more about website translation, read our blog about 5 Technical Tips for website translation.