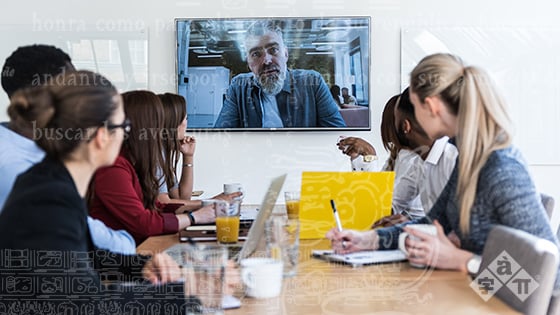 While the traditional instructor-led training is still very much around, with the recent technological advancements come in new and more interesting ways of delivering eLearning training. For instance, Gamification, Augmented Reality (AR) and Virtual Reality (VR) technologies, while still very new, are now being used to deliver training to employees and students alike since they are becoming more accessible and cheaper to create.
Here are some ways to deliver eLearning training and education to your students or employees in a more exciting way:
Video Instructor-Led Training
With video and audio equipment becoming less expensive, video-based instructor led training (VILT) is on the rise. These types of videos are pretty good and used by many well-known companies. For instance, I have completed several online courses for inbound marketing, sales, and customer service/support training. Here are a few reasons why I think they work well:
There is no limit to the number of employees who can take part in video-based training
There is no need for a physical location
There is no need to schedule the training session
Employee participation can be tracked and monitored for reporting purposes
All participants receive the same information
Need your videos translated? Click below to receive a quote and see how much it would cost you to have your content translated.
Podcasts
Podcasts are similar to video-based eLearning. Basically, anybody with a smartphone can access a Podcast and listen and learn; and it does not matter where they are located. Did you know that in 2018 there were 630,000 podcasts out there? Of those, educational podcasts are the second-most popular category of podcast, and 44% of the population have listened to a podcast in 2018. Here is why:
They are cheap to create
They can be distributed easily
The end user only needs a smartphone
They can be downloaded and accessed anywhere (home/car)
Gamification
I have found that turning eLearning into a game for students or employees seems to be gaining some traction with our clients. I believe that this is because gamification engages the end user more while encouraging him/her to continue with the course. eLearning courses developed in this way use gamification traits such as: points, scoreboard, scoring, even avatars... This form of eLearning can be applied to motivate students by offering different types of challenges and rewards, and who doesn't like to play, uh? Here are the advantages:
Increases engagement among participants
Illustrates progress toward a goal by displaying the percentage achieved
Creates challenges that need to be met to move on to the next level of the module
Gives a sense of accomplishment once challenges are overcome
The game-based learning market is projected to grow to an estimated $7.3 billion by 2021.
Virtual Reality
Virtual Reality (VR) programs can be created to recreate scenarios. For instance, you can recreate a rescue mission, so a rescue pilot can gain experience without having to be in a real helicopter. I know for real! I once tried a VR headset during a trade show, that instantly transported me inside a helicopter in search of missing military personnel…very real indeed. I forgot I have vertigo and started falling out of the helicopter.
Augmented Reality
On the other hand, there are companies that use Augmented Reality (AR) for training and learning. In my experience, usually AR is used for professional-grade augmented reality products used by the workforce. For instance, companies can use Smart Glasses that overlay digital information onto the physical environment for building and engineering.
Armed with all this information, you can now consider using any of these exciting new technologies to create and translate your own eLearning program for your employees worldwide.
Talk to me and get a free quote today for your eLearning content localization.