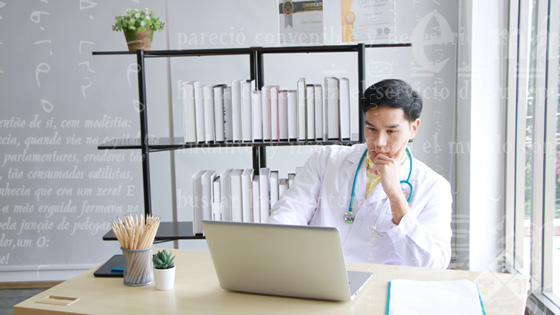 The Internet of Things (IoT) is a tech area rich with potential. The ability to connect devices via cloud computing and allow them to collect data via sensors provides new worlds of efficiency for many industries, but the Healthcare industry, in particular, has the potential to benefit the most from the increased productivity offered by the IoT, especially during the COVID-19 pandemic.
The Healthcare industry can utilize the Internet of Things in myriad ways that could potentially improve the quality of patient care and ease the burden on healthcare workers. After all, according to Gartner, 20.4 billion smart devices will be connected to the IoT by 2020.
1- Monitoring Vitals
The ability to monitor patients' vital signs already exists but IoT technology revolutionizes it. Caregivers will save time on writing vitals in charts and the possibility of human error will be reduced. Plus, caregivers can be notified instantly via their own devices if a patient needs assistance. Software may also be more able to identify patterns or fluctuations that could predict problems such as a heart attack, opening up the possibility of prevention.
Here are three more areas where the IoT could help :
Increase connectivity between patients, nurses, and doctors by transmitting patient vital sign information directly to their devices.

Monitor changes in respiration, heart rate, etc. then transmitted directly into a patient's file.

Enable patients to continue to be monitored after release.
2- Inventory Control
Hospitals and medical facilities need lots of supplies to operate. Utilizing sensors, scanners, and other devices to track the quantity and location of medications, bandages, syringes, and other supplies helps workers find the supplies they need, when they need them. Plus, it can be utilized to re-order supplies when necessary.
A similar concept can be applied to more expensive medical equipment such as mobile imaging machines. IoT technology can be used to track the location of equipment and monitor for maintenance needs, helping to guarantee that equipment always operates efficiently.
3- Self-Care for Patients
A healthy lifestyle starts with the individual, and prevention is key. Wearable devices that utilize the Internet of Things are great for helping people monitor their activity levels and encouraging them to move more. Also, wearable devices may be able to detect potential health threats and helping patients avoid them.
Here are three more benefits of the IoT:
Track medication compliance by patients and send reminders.

Monitor a person's blood pressure and, if it became too high, send them a text that coached them to relax using biofeedback.

Detect pollen, mold, or other allergens and warn a person with extreme allergies.
4- Emergency Care
The Internet of Things has great potential to help people in emergency situations. For instance, rapid heart rate, shortness of breath, and other symptoms of anxiety attacks could be detected by wearable sensors which communicate to a smartphone app that coaches the individual on controlling their anxiety or calls for help.
Similarly, IoT technology could be utilized to monitor vital signs and call for help in the event a person is unable to, a concept especially useful for seniors or the chronically ill. Data collected via sensors could also be transmitted directly to doctors to help them make the most informed decisions about treatment in an emergency.
Conclusion
The amazing thing about technology is that so much of it is almost invisible. People can see the results of technology, but the communication required to supply that information is often overlooked.
The Internet of Things will potentially be very useful for the healthcare industry by:
Reducing costs
Increasing quality of care for patients
Helping prevent or mitigate medical emergencies
Read some more general insights on What is the future of the IoT in this useful SAP article.
If you enjoyed this article, you might like to subscribe to our blog for more educational content about this industry and localization tips.