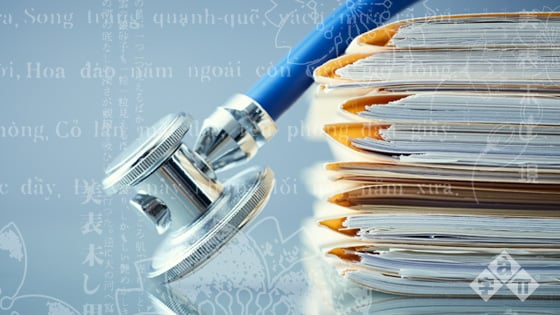 No matter what type of medical device your company designs, manufactures, distributes, or markets, that device must comply with all regulatory controls and adhere to all the legal requirements set forth by your country's governing body. This is critical to ensure the safety and efficacy of the licensed product before it hits the market and is in the homes, hospitals, and hands of its intended end-users.
While, of course, one of the goals is to get the medical devices to market as quickly as possible so that the most innovative, relevant, and state-of-the-art therapies and options are available for patients and medical practitioners, that goal cannot be actualized until all regulatory paperwork submitted is thorough, precise, and translated perfectly into the appropriate languages (if the intent is to have the device also approved and sold in different countries).
What is Regulation Approval Submission?
Regulatory compliance is when a company adheres to state, federal, and international laws and regulations relevant to its operations. Regulatory Submissions are defined as any and all filings, applications, dossiers, and other documents sent to a Regulatory Authority to obtain regulatory approval necessary in order to develop, manufacture, or market a medical product in a particular country.
For the medical device industry in the United States, for example, this regulatory authority refers to the U.S. Food and Drug Administration (FDA). While the application and regulatory requirements vary depending on the medical device's classification, many of the documents submitted for FDA approval encompass everything from:
the initial introductory cover letter
labeling information
case reports
Chemistry, Manufacturing, and Control (CMC) detailing all the stages of the product's development life cycle
forms and summaries
research study findings
briefings from all the meetings
protocols
supplemental materials
pre- and post-approvals
pricing
reimbursement approvals
licenses involved in the manufacture, distribution, use, sale, and marketing of the device intended for therapeutic human use
According to ScienceDirect, it is worth noting that whereas the United States processes all the paperwork through the Food and Drug Administration (FDA), the European Commission had to handle the regulations of 28 different countries when they created the European Union. The FDA was developed as a consumer protection agency, whereas the EU regulations were developed out of a need to harmonize inter-state commercial interests while preserving national "autonomy."
Why is Regulation Approval Submission Important?
Government regulations help to protect your business, your employees, and your customers. Without any sort of FDA review or approval process before a medical device is marketed for sale in the United States (or other countries), any fly-by-night inventor could design and manufacture a makeshift medical device in their garage and sell it with little or no repercussions on how it might negatively affect the health and well-being of its end-users.
While sometimes medical devices and pharmaceuticals are later found to be harmful or have overwhelming, negative side effects long after the product or drug has been submitted to and approved by a regulatory body, this is not the norm. Without a formal regulatory governing body steadfastly and meticulously demanding and reviewing the portfolio of documents and materials needed prior to giving their approval on the device, the ultimate safety and well-being of the general public would constantly be at risk.
With ongoing clinical trials, new research, and updated technology, the medical device industry is constantly changing, evolving, and improving. Nonetheless, it is critical that before new devices can be launched, marketed, sold, and embraced by its end-users, the devices must make it through the arduous and necessary regulation approval process. Failing to comply with USA's FDA requirements, for example, can be detrimental to a company's future and its finances. In addition to ensuring the safety and well-being of the patients and end-users of the medical devices, the regulatory compliance process also helps to protect your company's resources, brand, and reputation in the medical device industry.
Why do Regulation Approval Submissions Need to Be Translated?
Unless you plan on only marketing and selling your company's medical devices in America, you must have all the paperwork and documents for your regulation approval submissions translated into whatever the languages are for the particular countries where your products will be used, otherwise you will not be allowed to submit your paperwork or get approval.
So, if you are developing your product in French, and want to sell it in the USA, then you will need medical translation from French into English US to be able to submit this product to the FDA for approval.
On the other hand, if all of the materials are in English because your company is working out of the USA, but you want to sell your medical device in Europe, then all of these materials must be translated in the language of all the other countries where you want to market, distribute, and sell your medical device(s).
For professional translation services in the life sciences, it's not enough that the translator gets the "gist" of what is being presented, instructed, and shared in all the labels, packaging, and documents. The translations must be exact. There is no room for error. If you want the very same medical device you are seeking FDA approval from to be also approved throughout Europe, then it must also comply with the New European Union regulations in Europe.
Since May 2020, new regulations will replace the old EU Medical Device Directive (MDD); these directives must be adhered to if medical device designers and manufacturers want approval to introduce their medical devices into the EU market. The new EU MDR regulation encompasses many guidelines.
In a nutshell, the regulatory approval submissions should be translated into the language of the governing body that will approve them; this includes all the correspondence and paperwork related to the submission.
If you are in charge of Regulatory and Compliance, then it will be your team in charge of the translation of instructions, procedures, and forms.
Download our free eBook now and learn best practices for medical translation.