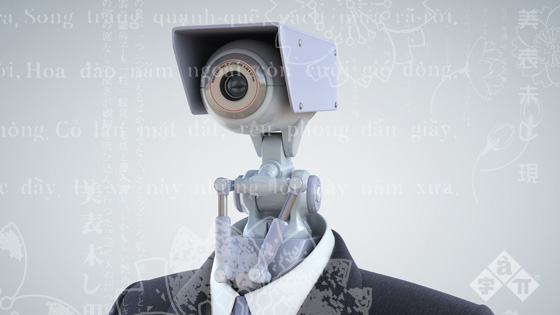 There has been a paradigm shift in learning methods since Artificial Intelligence (AI) makes educational material easily accessible to most people through the use of computers and smart devices. Currently, with reliable internet connections and good computers, students do not have to attend physical classes for studies. AI also automates administrative tasks to lessen time spent on completing difficult tasks, thus helping educators have adequate time with their students. Here is why AI is making such a difference in the eLearning sector.
Personalized Tutoring Sessions
eLearning is a big advantage for instructors since they can create content that is shareable numerous times. This frees time that is used by the instructors in developing more lessons, interacting with learners, and marketing their program. However, as much as developing content and delivering to large numbers of students sounds beneficial when operating an online business, some learners may not benefit as much. This is due to limitation of personal attention to individual students, especially for extensive courses.
Here are three specific ways in which AI helps:
Condensing lessons into smart study guides
Creating flashcards
Tutoring students based on their challenges
This individualized tutoring is commonly known as Mastery Learning.


Intelligent tutoring systems are available and use information from specific learners to interact with them directly and give feedback. For example, SHERLOCK, an Intelligence Tutoring system, is essential in guiding Air Force technicians on how to solve aircraft electrical system problems. Avatar-based training modules are another example of Intelligent Tutoring Systems created by the University of Southern California. The modules come in handy when training military personnel operating on international posts.

Soon, Artificial Intelligence will function as a complete digital platform that offers individualized assistance to learners in any field of need. Also, AI digital platform will soon adapt to a broad range of learning styles that will suit every learner and educator.
Intelligent Automation
The search for better methods to automate everyday tasks continues to grow in leaps and bounds. The grading of multiple choice tests and sending email reminders among other repetitive duties are already automated through set test answers and pre-programmed workflows. Other forms of automation, however, can be highly sophisticated and involve many conditions and variables that hinder effective programming.
Soon, AI might review long or short answers on a test and compare it with information from the internet to test its accuracy. Trainers will thus create better quizzes without the worry of overwhelming grading tasks.
Natural Language Processing
This is one of the most helpful AI contributions to the education sector. Students can engage with an AI assistant within the online learning platform that recognizes and understands students' spoken language. These AI systems and tools can hear and imbibe the language in sentence format. The system also garners connotations, even as the student communicates to the eLearning platform. Artificial Intelligence abilities embed shifts in the human voice, different languages, background sound, and different pronunciations.
Conclusion
AI is revolutionizing the Education Industry in general and eLearning in particular. There is fear that Artificial Intelligence technologies will in the near future replace human educators. Nothing could be farther from the truth as AI technologies will be a support system for human experts. Both humans and intelligent systems are essential in operating various aspects of students' social and academic competencies.
With the demand for more content and customization, there will be an increased on the volumes of content to be translated for each country. If you are facing the challenge of how to translate millions of words into different languages with the same budget, you might consider deploying neural machine translation as part of your translation workflow.
If you are interested in this topic, you might like to read our case study.