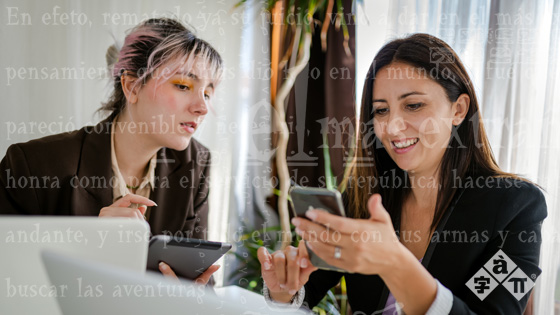 If you are a marketing manager with a fixed budget for website translation, you know how difficult it can be to keep website localization costs under control. Here are a few tips from SimulTrans, a professional website localization service provider, to help you reduce the cost of your website translation project.
1- Reduce the Volume of Blog Posts for Translation
It may be tempting to start translating all of your blog posts to maximize their reach, but this is not an optimal use of your resources. Translating just a few strategically chosen blog posts could help you with international SEO in your target languages.
Tip:
Select a few blogs with crucial information about your products and services that might reduce customer service calls from that country. This will generate savings in other areas that will offset the cost of the translations.
2-Create Microsites for Translation
Microsites are like scaled-back versions of standard websites. A microsite usually has a specific purpose and provides only the essential information sought by global users and search engines.
Tip:
Create a microsite and translate it into a select handful of languages for key markets. After publishing translated versions of the microsite, use analytics to determine which countries are gaining the most traction. Once you learn which countries have the most potential, you can consider investing more heavily in localization for those markets.
3-Batch Website Updates
While translating website updates is recommended to ensure your international sites stay up-to-date, it may not make sense to produce and publish those updates immediately. Companies often translate their new and updated content monthly, making exceptions for breaking news and product releases that require more urgent attention.
Tip:
Batch all minor website updates into one large monthly update for your international websites. This will help you control translation costs throughout the year and reduce the amount of administrative work needed to maintain your websites.
4-Limit the Number of Languages for Translation
Companies usually localize their website to suit the language preferences of the markets where they are currently doing business or are hoping to expand into. However, not all localization investments generate an appreciable return.
The most profitable markets are those with little competition but plenty of interested consumers. Examining the current volume of website visitors from each target country will give you a glimpse into the interest of each market. Keyword analytics can also reveal the prevalence of your products or similar solutions in each region.
Tip:
Before you decide which markets will receive localized versions of your website, analyze the size of each market and determine its revenue potential. If the data suggests that a particular localization investment will not pay off, do not proceed with that translation work.
5-Use Technology to Automate Tasks
Enterprise content management systems (CMS) usually give users the ability to publish multilingual websites. Rather than exporting content for translation and then manually copying and pasting the translations back into your CMS, you could explore connecting your CMS to your translation portal using a connector or plugin.
Connectors and plugins automatically send your content to your chosen translation provider for translation. Once the translated texts are ready, your translation provider will import those texts back into the translation portal where they will be automatically routed back into your CMS.
Tip:
Use a connector to automate your entire website translation workflow and save an enormous amount of manual work.
Conclusion
If you are struggling to keep your localization website projects within budget, reach out to SimulTrans, a professional website translation services provider in your area. Together, we can explore more strategies to help you stretch your translation budget to meet your annual localization needs.