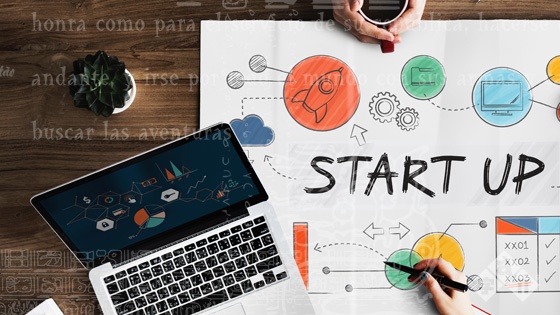 To be successful in business you need to venture abroad; but international success requires foresight. Because American startups can readily tap into a billion-dollar market without having to translate their offering, it does not mean that European Startups can do the same. If you wish to export abroad, you can only do so successfully if you invest in translation.
In particular, startups from export-dependent countries should not underestimate the linguistic diversity out there.
While Europe is a single market, it does not mean one language will cover this region.
Asian markets, while very far away, might be worth considering as a target market.
But let's start from the beginning!
Why should you, as a startup, consider translation?
Market research and industry institutions regularly publish key figures and facts about the global startup market. It is noticeable that companies face the same challenges in these key three areas:
Customer Acquisition
Product Development
Investment to Grow
A very good return on investment (ROI) can be achieved if you align your product, applications and documents with the language and culture of the respective target market you are targeting. Therefore, translating your offering can help you to overcome these three challenges.
Keep reading to discover how this works!
Customer Acquisition
For many startups customer acquisition is a struggle. This is because on the one hand it is competing with many other similar companies, and on the other hand, customers do not want to be acquired easily. After all, in this digital age, the starting point of the purchasing decision, on the buyer's journey, has changed.
An important success factor is, therefore, a steady flow of communication with your target customer base in their own language. To grow your customer base, it is essential that you target a broad and multilingual customer base as early as possible in your sales cycle. So, don't focus only on your home market, which your offer appeals to well enough. Focus instead on a few key foreign languages, so you can broaden your customer base immensely:
English
An estimated 1.5 billion people worldwide speak English, including approximately 375 million native speakers. This illustrates the success of English as a lingua franca for internationalization. We recommend at the very least translation of your offering into English. Do consider translating your corporate communications and also localizing your product for the desired target market. And depending which customer base you want to attract, choose either British English or American English.
Spanish
After English, Spanish is the second most important language in the USA, with more than 45 million speakers. Spanish is spoken in much of the United States in addition to Spain and Central and South America. However, if you want to cover most of the continent linguistically, choose to translate into Spanish LA.
Chinese
Around 1.3 billion native speakers communicate in Chinese, of which 900 million alone speak Mandarin. However, its written form is Chinese Simplified in mainland China and Singapore or Chinese Traditional in Taiwan and Hong Kong so choose wisely. We would recommend localizing into both versions to cover all your bases.
Hindi
About 650 million people speak Hindi. Combined with English it covers most of the overall Indian market. However, you can choose to localize into other languages spoken in India: Bengali, Telugu, Marathi, Tamil, Urdu, Gujarati, Kannada, Malayalam, Oriya, Punjabi, Assamese, or Maithili.
German
More than 185 million people speak German. It is used in Germany, Austria, Switzerland. But did you know that it is also spoken in Italy, Brazil, Alsace, Lorraine, Liechtenstein, Luxembourg, Namibia, Poland, Slovakia and Belgium?. This smaller group of languages could sometimes represent a significant market opportunity. For example translating even only customer facing communication into these smaller groups can very quickly become a good revenue stream.
As you can see, deciding which language to focus on can only be worked out based on the most commonly spoken languages in a country, and where you want to sell your product. This is the key for customer acquisition success.
Product Development
As with the target group approach, we recommend that you include internationalization and translation of customer feedback, in your product development process very early on, ideally right from the beginning.
A timely handling of international customer feedback, suggestions for product improvement from promising markets, and keeping an eye on trends in different countries, will help your company to:
Reduce cost during product development
Implement features on time
Deliver an on-trend product
A late decision to internationalize, for example in the post-production phase, causes considerable additional expense and effort, with costs rising and late deliveries. In many cases, a half-baked solution is chosen resulting in a significant quality loss and increased costs.
We recommend that you choose a holistic way to product development: internationalization and localization with a focus on a well translated quality product right from the start.
This quote from Hermann Tietz, founder of the department store Hertie illustrates our advice well:
"Quality means the customer comes back, not the goods."
Investment to Grow
Usually, an increase in sales through targeted customer acquisition with needs-based products covers a large part of the company's growth. But sometimes, staff and finances are other important factors to consider.
For instance:
Can you afford to increase your workforce?
Can you possibly only cover the increasing customer demand by increasing the workforce?
What further potential can be developed by new employees in your sales channels?
Have your space requirements increased and so you need to provide new offices?
Are there any further investments for sustainable growth?
Although many startups finance their investments from their own financial resources, this is not always possible. Often additional capital must be procured elsewhere in order to grow the company. Pitching financial investors the idea of a multilingual product (rather than a single language product) can bring you some benefits and even some foreign investors too!
A multilingual offering will give your financial investors a:
better impression of your product
better understanding of your goals
arouse higher interest in the startup
As with customer base acquisition, you increase the size of your investors' pool by offering a multilingual product. The better investors understand your business concept and your goals, the more interesting it will be for them to evaluate your business proposition. If you sell exclusively in one territory /language, that could already be a barrier to your business.
Investment seed money for startups to grow is scarce in some countries, which in turn reduces growth. On the other hand, foreign investors, who generally also make higher investments, can be the growth drivers here.
Want to learn more about going global?