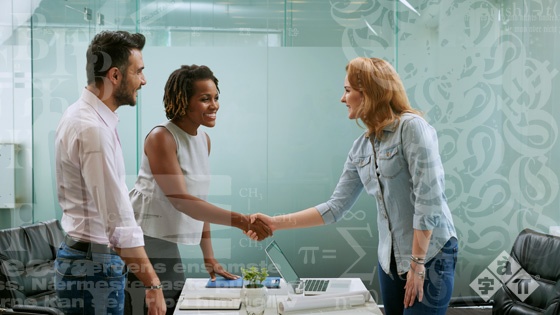 At SimulTrans, we are happy to have achieved a 97% customer satisfaction rating for 2017. So, what are the drivers behind achieving and maintaining this high score?
Be fast
Clients like it when you acknowledge their emails quickly.
Reason One
Because they know their email has reached you, that you have read it, and when they receive your reply they feel reassured that you are going to take action, or relieved to note that you already have. They are not left wondering whether you are doing anything about it or not.
Here are some comments from some of our client surveys:
"Excellent to deal with even with extremely different time zones!"

DU-EL16336

"It's been a month since I joined my company and started working with SimulTrans, but so far I am very happy with the provided services and timelines."

MV-SI60704
Both clients and prospects love it when they request a quote and you get it to them quickly.
Reason Two
Because they are under pressure to either get the budget approved for that specific project or to get the project started if they already received a quote.
At SimulTrans we strive to provide clients with their quotes within 24 hours of receiving their files.
Here is what some of our clients think:
"Excellent service and delivery."
BO-ME59950
Of course, clients also need to receive their projects on time to meet their own schedules.
Reason Three
Because clients often need to release their product internationally by a specific date to meet an international release or a tradeshow, etc.
At SimulTrans, we manage all our client target languages simultaneously to meet their deadlines.
"All good so far, very pleased with the service. I am looking forward to expanding to additional languages at the end of this year if the quality remains as it is now. "

DU-QU16062
Be Efficient
We all know that there is no point in being fast if the work is not done properly. So, if you are aiming to please your clients, be as efficient as you can.
How?
Be efficient on an individual level by working in a well-organized and competent way. For instance, double-check that you have all the items you need for your tasks.

"Very happy with the process - so far so great."

MV-KE59890

Be efficient by achieving maximum productivity with minimum wasted effort or expense by using the best system or tools for that specific project or client. Ensure that you select the correct tools for a project (e.g. Trados vs. PASSOLO, WorldServer vs. Smartling, etc.).
"I was very pleased with your work on this project and especially with the way you communicated with me throughout the project. I'm happy to work on upcoming projects with you. " MV-BL59536
Be Quality focused
Above everything else, clients seek high linguistic quality.
Reason One
Because a good or bad translation can make or break a product, a deal, or even cause injury or death to a patient. It is paramount that the final translation is accurate and of excellent quality, so that clients are happy.
How?
Use the best productivity tools in the industry
Select qualified translators with domain expertise who are native speakers of that language
Run all Quality Assurance checks required for the project
Ensure there is enough time for fixing errors and running QA checks again
Here are some comments from our clients:
"When the document was first returned, a couple of corrections were needed, which were addressed quickly. The result looked very good and pleased our client."
DU-SE16159

"Happy with work provided on the device label project. My project manager was very prompt with replies and translations were available quickly."
DU-CR15927
Be Friendly
People buy from people that they like! I know you have heard it before, but it is true.
Your clients will like you even more if you demonstrate a positive "can do" attitude.
How?
Be positive. This means having a positive attitude while finding solutions to their problems, rather than adding to their own misery.
Be happy. Happiness is contagious. If you come across as a happy person, your client will reflect your own happiness.
"Happy about how helpful my account manager was and how the project manager led the project and gave us good feedback based on her experience."

DU-VI15769

"Thank you to SimulTrans for their hard work and commitment to our projects and schedule!"
MV-KE59758.
Want to receive amazing quality on your timeline? Click below for a complimentary translation project with SimulTrans!