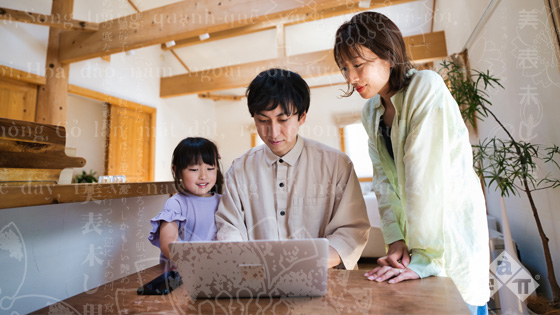 Website localization
projects can range from virtually free to millions of dollars. After the initial translation effort, additional investments are necessary to translate new and updated content.
Five factors play the biggest roles in the cost:
Volume of initial content
Frequency and quantity of updates
Number and choice of languages
Translation method and quality
Technology used
Read the following details or scroll to the bottom to use our Website Translation Cost Calculator to create an estimate based on the size of your website.
Volume of Initial Content
Translation costs are typically based on word counts. The more words, the higher the cost.
While it may seem most convenient to translate your entire site, this is not usually the most cost-effective approach. You likely have some content that is not very relevant to an international audience, such as local job posts or announcements about local events. It makes sense to choose a subset of pages to translate and publish internationally.
Many companies, including SimulTrans, have the largest portion of words in blog posts. If your budget allows translating them all, they could definitely help with international SEO as they do in the source language. However, they can be omitted or chosen selectively for an initial site localization effort to accommodate budget constraints.
Some companies create scaled-back microsites to use as the source for translation. Containing only a subset of their website pages and content, these sites provide the essential information sought by global users and search engines.
Translation usually costs between $0.12 and $0.30 per word, depending on the language. Some languages, like Simplified Chinese and Spanish, are much less expensive than others, like Norwegian or Japanese. The biggest factor is the cost of living in the target countries, where most translators are located.
In addition to the translation cost, you should budget for additional work, like editing text embedded in graphics and testing the website in each target language. Finally, you need to factor in the time required for managing the translation process and publishing the localized sites.
Frequency and Quantity of Updates
Some websites are updated hourly while others do not reflect a single change in years.
It is usually a good idea to translate updates to ensure your international language sites stay in sync. Most often, companies opt to translate their new and updated content monthly, with more urgent exceptions for breaking news and product releases.
Batched updates help you avoid minimum translation fees, streamline your publishing responsibilities, and increase consistency.
Like during the initial phase, the translations of updates are largely charged on a per-word basis. Alternatively, some language service providers offer monthly website maintenance subscriptions including a bucket of words up to a pre-determined threshold at a recurring, fixed cost.
Translation memory will enable you to reuse translations in updates and pages with repetitive content. You should ensure that your language service provider compiles translation memory to reduce costs, increase consistency, and speed update schedules.
Number and Choice of Languages
Some companies choose to target only one or two target languages while others select dozens. You may want to localize your website only for the locales where you are currently doing business or you could use it as your initial outreach to new markets.
You may want to analyze the size of the markets, in population and potential customers, in addition to determining revenue potential. Examining the current volume of website visitors from each target country offers an initial glimpse into the interest from each market. Keyword analytics can reveal the prevalence of your products or similar solutions in each region.
As mentioned above, there is wide variation in translation costs between languages, with some costing three times as much as others. It's easier to take a risk trying your site in relatively inexpensive and popular Brazilian Portuguese than costly and rare Icelandic.
You could try translating just a consolidated homepage or a small microsite into speculative markets and use analytics to determine which locales are gaining traction and worthy of more extensive localization.
Translation Method and Quality
The gold standard of translation requires employing professional human translators with two rounds of review to ensure accuracy and natural style. In recent years, machine translation has become increasingly capable and is now a viable option for website translation, particularly with human post-editing.
Companies often use more than one translation method for their websites. They may translate the homepage and core product pages with human translators, use machine translation with post-editing for blogs, and resort to raw machine translation for infrequently accessed knowledgebase entries.
Analytics will reveal which pages of your website are visited most frequently. You will likely want to ensure higher translation quality for that subset than for the pages that are rarely used.
If you opt for a machine translation approach, it is helpful to work with your language service provider upfront to train an engine to reflect the terminology and style used by your company. A few hours of initial training will go a long way in improving the results and decreasing the amount of post-editing required.
Technology
Most robust enterprise content management systems provide the functionality to publish multilingual websites. There is likely little additional CMS investment required as you add languages.
You may want to use a connector between your CMS and translation provider to automate submitting new content for translation and importing text in each target language. Offered by some language service providers, these connectors can save an enormous amount of manual work exporting and importing pages and copying and pasting translations.
Implementing a connector usually entails an initial investment, averaging around $10,000 depending on platform, and monthly maintenance costs. This cost is typically a small fraction of the staff time that would be required to manage a multilingual site without automation.
Website Translation Cost Calculator
Our handy calculator below will estimate the initial translation and monthly maintenance costs for your website. Just enter the details in the "Your Website" column.
This calculator uses average costs for each language. As noted above, some languages are more expensive than others. For a more accurate quote based on your specific target languages and content, please contact us.