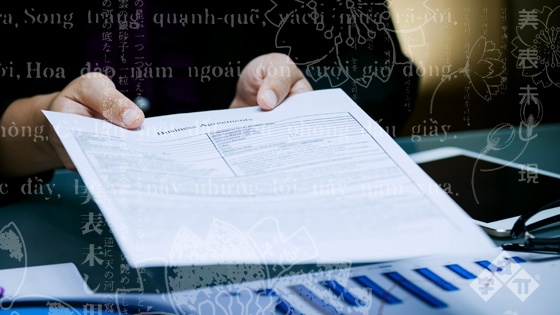 So, you have some files which need to be translated into one or more languages and you've sent them to your Translation Services provider. Are you curious about how those files are evaluated to determine the time and effort needed to localize them?
Step forward the analysis team!
This is a dedicated team of engineers who scope material received for localization. An initial assessment will ascertain:
Type of files involved – documentation, help, software, video, etc.
Are the files final drafts, or just draft versions provided for estimates only?
Availability (or unavailability) of Translation Memories
Glossaries and any other reference material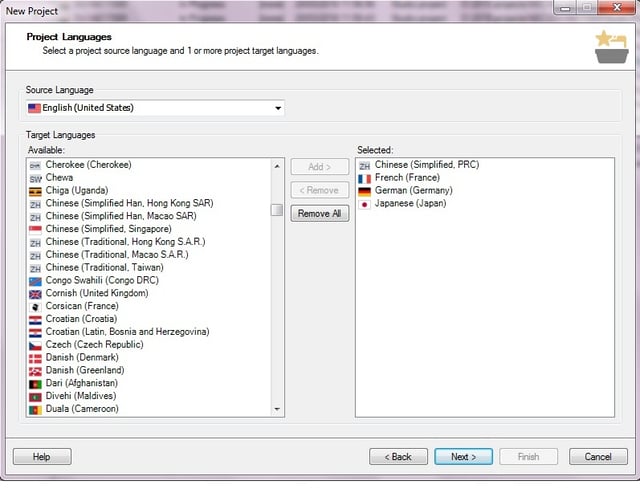 The analysis is usually done per file type and by engineers specializing in that file format. During this stage, we try to identify any issues which may arise during the translation process and implement the appropriate solutions in advance.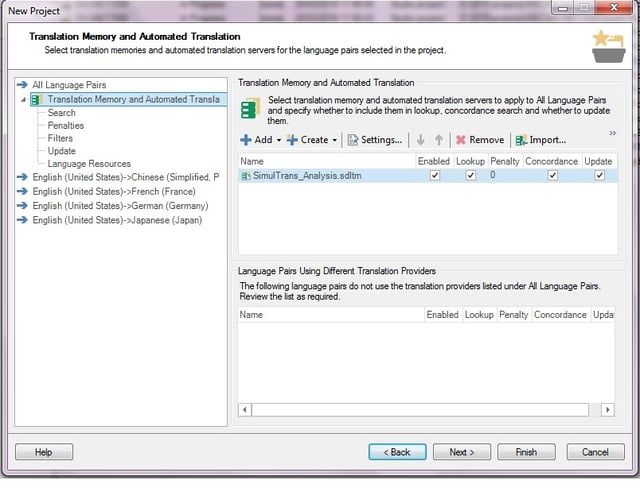 Documentation
Typical file formats include Word, FrameMaker and InDesign, among others. The engineer may have further queries depending on the information provided, e.g.:
Is full DTP (document formatting) needed before delivery or is that done on the client side?
Should graphics/screenshots be translated?
Have we received all fonts/links?
What version of the publishing tool was used to create the source?
In some instances, we may just receive a PDF for quoting. In those cases we need to check:
Will the source file (used to generate the PDF) be available for translation?
If no, what format does the client require – a file with the same layout as the PDF or a bilingual Word table?
Help/Software
There is a multitude of Help and UI systems on the market and client requirements for localization will vary from project to project. The engineer will need to check several things:
Does the client require full testing and bug fixing for the localised Help or Software?
Should screenshots be translated or will localised versions be provided by the client?
Are any specific tools needed to run checks/testing?
Will a test script be provided if testing is needed?
What encoding is used in the source files and will this be suitable for the target languages?
Websites
More often than not, only a link to a live website is provided to us for assessment. SimulTrans can use this to estimate the wordcount and engineering times required. However the actual source files (HTML/XML etc.) will be needed for translation. If the source files are not available, SimulTrans can download the HTML files from the website or extract the text to a Word file for translation. The analysis checks are similar to the Help and UI checks for testing/screenshots.
We will also consider if there are any embedded videos or reference guides for download on the website which may need to be localised.
Audio/Video
Audio and Video localization is a growing market and the analysis team are well equipped to work with many formats. Questions that need to be considered include:
Does the client require voiceover or subtitles (or both)?
The number/gender of voices included – are voice samples needed for approval?
Is the audio time-coded?
Is the script provided or does it need to be transcribed by SimulTrans?
Is there any onscreen text for translation?
What format should the deliverable be in?
Quote Generation
Upon analyzing all the files, the team will generate word counts for each component using localization industry standard software.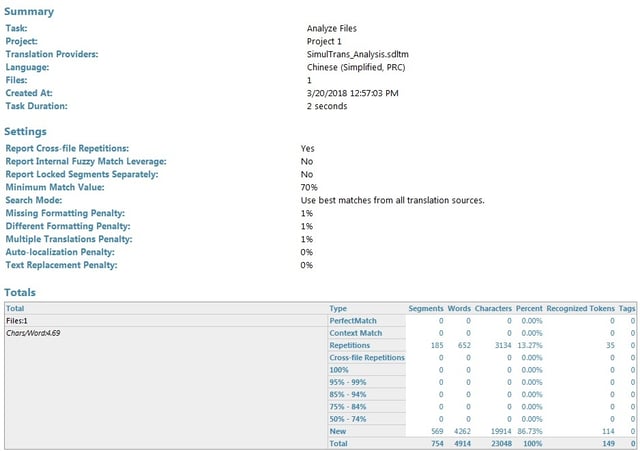 Word count for all files (including leverage from any available translation memories)
Page counts for multilingual Desktop publishing
Graphic counts are detailed for documentation files
Testing and bugfixing hours for Help and Software
Voice over hours for video
All necessary information about the files is collated centrally and using a quote generation tool. A draft quote is created for the account manager who will review all the project components to verify accuracy in pricing and that there is nothing missing.
The Account Manager will then send the client:
A proposal describing the process
A pricing stating the cost
Approximate project turnaround
Any questions from the analysis team about the project
Any assumptions made
Do you have files that need quoting?
Click below to receive a free quote from SimulTrans!