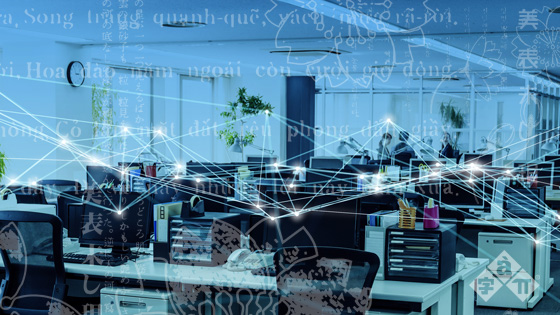 SimulTrans can help you to seamlessly automate the localization of your content stored in content management systems, source control repositories and cloud service or marketing automation platforms. Through our expanded affiliation with Memsource, a leading translation memory system platform, SimulTrans has the capacity to integrate to the most popular systems in the market.
Why Integrate?
Integrations also simplify file management and the overall localization process by moving the content in your repository directly into the translation workflow, allowing the creation of instant quotes and translation projects, resulting in faster turn-around times. No need to send or receive your files by e-mail or external methods. All we require is access to your content location and your schedule. Once the files are localized and validated, they will be ported to the location of your preference in your repository. There is no limit on the number of languages or files that can be processed.
Pull v. Push
SimulTrans integrates the content through Connectors or Plugins in Memsource.
Connectors function based on the pull principle; content is pulled for translation.
Plugins function based on the push principle; content is pushed for translation.
Push/pull of content in and out of Memsource is fully automated, so the integration can be done at regular intervals (like the first day of each month) or at a specific time defined by you.

SimulTrans offers out-of-the-box Connectors and Plugins for the following systems. These require few tweaks and process can usually start once access is granted to your files' location.
Bitbucket Cloud and Bitbucket Server

Box

COTI

Dropbox

Drupal

FTP and SFTP

Git, GitHub and GitLab

Google Drive

Microsoft Azure

Microsoft OneDrive
There is a higher level of customization involved in the integration with the following solutions. Our team will let you know the specific requirements for each.
Adobe Enterprise Management

Contentful

Contentstack

Hakromedia

Help Scout

HubSpot

Joomla

Kentico

Magento

Marketo

Microsoft SharePoint Online

SalesForce Knowledge

Sitecore

TYPO3

Zendesk
Considerations
Based on your specific needs, there are some initial topics to consider:
What type of files will be sent for translation? Are they localization-ready, with the relevant encoding and in a format that can be processed by translation management systems like JSON, Properties, PO, XLIFF or XML?

How do you envision the file transfer in terms of location management? Does your team have a strategy to create specific branches or folders in your repository for file exchange?

Do you contemplate translation services only, or are there any additional jobs that SimulTrans can help with, like Desktop Publishing, Linguistic Quality Assurance or Testing?

Will your IT services be able to provide access credentials to SimulTrans for the required integration? SimulTrans can share the access details to our Memsource instance.
If you think an integration solution would work for your localization strategy, get in touch today.
Interested in this topic?
During the next few week SimulTrans will publish additional blog entries covering the most popular solutions in more detail, by subscribing, you will get our blogs directly in your inbox.