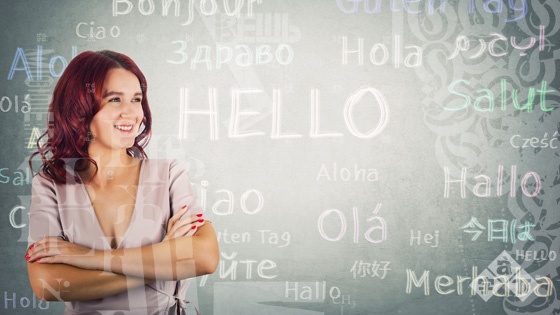 The term localization, defined as "the process of adapting a product (such as a software program, website etc.) to the language and culture of a particular region" in TERMIUM Plus®, appeared with the creation of the first computers. As the world becomes more and more digitalized, needs for localization and qualified localization translators keep growing. The process generally goes further than a "basic" translation and requires a specific set of skills from the linguist.
Here are some of the daily highlights that come with the localization translator job!
Mastering the world of computing
Computing and new technologies are omnipresent in the work of a localization translator. That means new terms, often quite challenging to localize. Think about e-mail, cloud, deep learning… and all the new terms which continue appearing as technology improves. The question of how these terms can be best adapted for a particular locale is a common one. This also means translating a particular type of text which appears in client software (e.g., (User Interface terms)) with the help of specific translation tools such as Passolo, ensuring translated text is clear and intuitive in the target language.
Producing an ergonomic website
Localization translators constantly need to think of how translated website text will display to end users. Sometimes, this involves localizing content while respecting a text space limit for localized web content to appear correctly on web pages.
For example:
English: Sustainable Supply Chain - Sourcing
French: Chaîne durable - Approvisionnement
A literal French translation for this would be "Chaîne d'approvisionnement durable – Approvisionnement", but it is far too long and would likely not display correctly on the webpage. The French translator must find a way to shorten it, making sure the translation still makes sense.
Dealing with highly diversified content
The content to be localized can vary greatly in type and format. For example, localizing a single website might require subtitling videos, translating legal clauses, and localizing marketing content pertaining to a specific industry and/or business. Localization translators must always adapt their writing style to the type of text they are translating. For example, a neutral style may be best for a Privacy Policy, but editorial content may require a catchier style. At times, localization translators even have to transcreate (adapt the underlying message or concept within a piece of content) slogans or marketing taglines in order for that content to appeal to the target audience. Just one work day might see topics as varied as cloud solutions, video games, and the Irish food industry.
Adapting the content to the target culture
Localizing content also means going beyond translating because the content in its entirety (e.g., text, images, colours) must be adapted to the culture of the target market. For example, some online images may be acceptable in one culture but considered inappropriate in another.
Conclusion
Think of it this way – a localization translator is a "super translator" who masters various skills to provide the perfect adaptation of content, be it software, a website, documentation, etc. There is no greater reward for a localization translator than knowing their client is satisfied and managed to engage new global markets because their content was effectively localized.
Are you thinking of a career as a localization translator? Click below for a free consultation with a SimulTrans localization expert and learn the ins and outs of translator qualification!