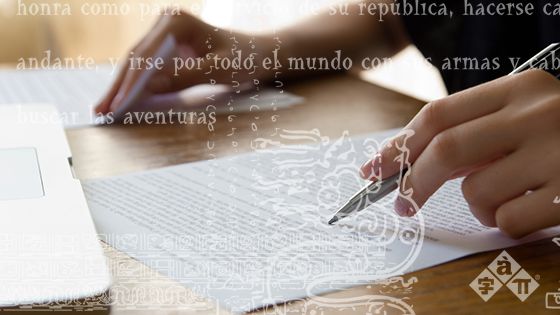 I'm going to be honest with you - I have no idea how many times our in-house translation team has been involved as a third-party reviewer in scenarios where the goal was to improve the quality of existing external translations, particularly in the area of marketing.
Typically, this third party review starts with the following type of request from our project managers:
"We have received a request for a translation review for this client. The client is saying that they have to rewrite nearly everything and want a third party to get involved."

"Can you take a look at feedback from this client regarding translation supplied by another language partner? The client is saying that for many paragraphs, they get the impression as though it was not written by a German speaking person but a literal translation of American phrases."

"Can you review this external translation? The client says that the content is not wrong, but it is not how it would be phrased in German. Could you take a quick look to see if there's any merit to the feedback?"
And, of course, my all-time favourite (which I'm sure a lot of people have come across):
"The text sounds as if it has been translated by a machine."
Sound familiar?
While reviewing sub-standard quality of translations done by another translation service provider is always a welcome opportunity to win a new client, as it affords us the possibility of providing high quality target language content that offers actual marketing value to the client, it's also a very worrying trend. Make no mistake, as someone who loves both human translation and machine translation, I get to witness the long-term impact that cut-throat cost savings have on actual translation quality.
However, it can sometimes be quite challenging to pinpoint why a translation is sub-standard, especially if the words as such are correct. Plus, if translators are good enough, there will be no grammar errors, typos or editing mistakes in their translations. It can be extremely difficult to get someone to rework an otherwise sub-standard (or even unusable) translation and even more difficult to insert the client's "preferential changes" and end up with a cohesive translation.
Often, you will encounter situations where you have a solid initial translation (but one that's not great) and a client who is looking for transcreation (as that sells products better than regular translation). True stor(e)y The following example is not about a stylistic issue but about a very simple error. I like it because it demonstrates how quickly we judge quality.
Example
Some time ago, we had to perform a third-party review of an evaluation of a translation. In other words, we had to review a review (including the reviewer's comments). The content was hotel descriptions.
The English source contained the following sentence:
"Get a great workout at our 5th floor fitness center [...]" Now, the original German translator had taken into account that this was a hotel in New York. Therefore, the original translator had adjusted the floor number to read "4" (because of the different system used in North America to count floor numbers). The reviewer however, entered an error of the category "Incorrect meaning", assigned a severity level of "Medium" and commented "Incorrect floor number" (because the target didn't match the number "5" in the source).
This example neatly shows how the quality of evaluations of translations is often quite relative, whether provided by a client reviewer or via a third party. When I say quality in this context, I mainly mean style, fluency and linguistic flair, which are the quality aspects that are difficult to measure.
Obviously, things become even more subjective and relative here. What is relatively easy to identify, however, is which level of care and professionalism goes into a marketing translation – and that usually translates into high quality marketing material in foreign languages.
If you would like to experience our quality for various translation services, this is your chance.