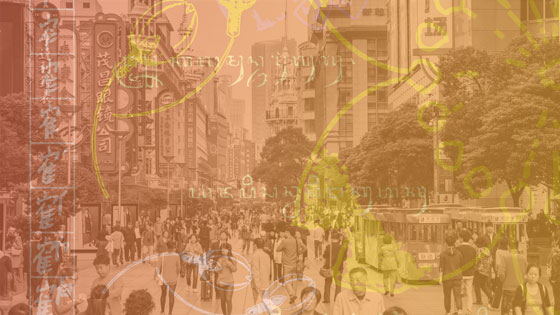 If you are considering whether or not to localize your product or service into Chinese, you need to figure out a few things first. For example, are there enough potential customers for your offering? Do they use the internet? Which devices do they prefer to use? And these questions are only the beginning...

Population

China has a population of 1,381 billion inhabitants and it is the world's most populous country. With a GNI per capita of US$ 7,820 and representing over a quarter of the world's population, localizing into Chinese represents an exciting market opportunity for businesses.

Did you know that Chinese is also spoken in:
Taiwan, Republic of China with a population of 22.4 million
Singapore, with a population of 3.6 million
Indonesia with a population of 255 million, and about 20% of those people are ethnic Chinese
Various other countries; it's estimated that there are about 100 million Chinese speaking people scattered around the world
So do the math and if the numbers stack up, then localize.

Internet Usage

If you are trying to sell an app or a service that relies on good internet usage then you need to research the latest figures and see if your product or service will have the support needed to succeed.

The 2016 figures below seem to support the idea that there is plenty of growth in internet uptake and usage by the Chinese population.
Internet Usage and Population Statistics: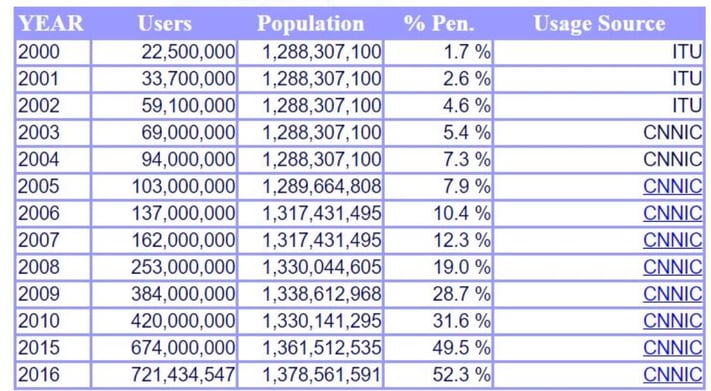 Source: http://www.internetworldstats.com/asia/cn.htm
And don't forget that Baidu is the top Search Engine in China, not Google!

Use of Computers
It is also very important to research the use of computers among the population, especially if you are selling a product or service that requires these.
The Utilization Rate of Computers by Companies: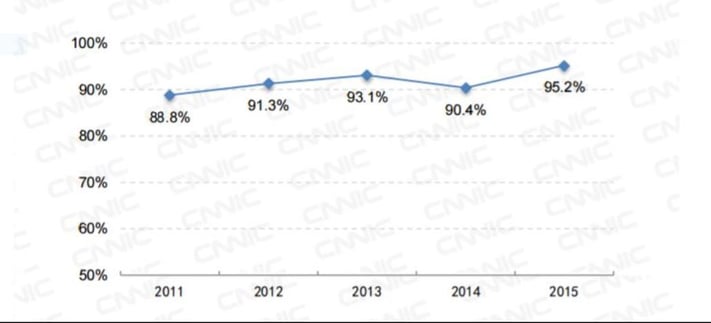 Source: https://cnnic.com.cn/IDR/ReportDownloads/201604/P020160419390562421055.pdf
Mobile
If you are going to sell an app then thorough research of the Chinese Smartphone market share should be a top priority.
Four important facts to consider:
Smartphone sales account for 73.2% of all mobile phones sold in China
71% of smartphones are Android and only 12.9% are iOS
82% of smartphone users are between 16 to 24 years old
74% of male and 54% of female mobile phone users own a smartphone
Source: http://www.go-globe.com/blog/smartphone-usage-in-china/
Simplified Chinese vs. Traditional Chinese
Once you make the decision to invest in translation into Chinese, then the next question is, which one? Because, did you know that there are two versions of Chinese?
Geographically speaking, Simplified Chinese today is used in China and Singapore, whereas Traditional Chinese is used in Hong Kong and Taiwan.

This is VERY important for you to understand!
If you intend to sell your product into mainland China then you need to request Simplified Chinese from your language service provider.
If you are going to target Taiwan and Hong Kong, then you need to order Traditional Chinese.
If you would like to read more about Chinese Localization, read our most popular blog here.
Would you like to see how your product or service looks like in Chinese?