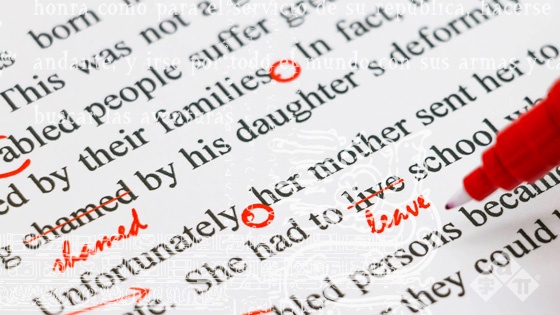 When Machine Translation (MT) is implemented in a Localization workflow, the potential loss of quality in the final translated product can be a concern for all parties involved in the project. Therefore, it is important to make every effort to ensure that at the end of the project the linguistic quality does not suffer.
Assessing the linguistic quality of the final post-edited output during a project to make sure that the MT'ed content has not been under or over post-edited is an essential step in the Machine Translation workflow.
By under post-editing we understand the act of not post-editing to the required quality standards, whereas over post-editing implies that the post-editor has removed valuable parts of the MT output unnecessarily to substitute them by their own translated version, thus loosing productivity in the act.
With the adoption and implementation of the new state-of-the-art technology, Neural Machine Translation (NMT), the act of post-editing has become easier. Different tests and experiments show that NMT can not only be more fluent than the previous technology, Statistical Machine Translation (SMT), but also more accurate.
In general terms and for most scenarios, NMT is a win-win. But, what does this mean in practical terms?
Issues corrected by a post-editor
When used in a localization workflow, Machine Translation is still a productivity tool and, as such, it needs to be utilized by savvy post-editors who are aware of the type of issues that need to be corrected such as:
Terminology: This is one of the most important and prevalent categories to correct. To date, NMT is not as easy to manipulate as its predecessor SMT was, and one of the areas that needs to be fixed most often is terminology. Post-editors who are aware of this will be vigilant and quick to implement the right glossary terms, just as translators do when they are translating a text.
Inconsistency: This is another issue that is somewhat related to the previous one and that can appear in the NMT output.
Mistranslations: These might exist in the Machine Translation output from time to time; in that respect it is important that post-editors are vigilant when reviewing an especially fluent piece of content. They need to make sure that all the meaning contained in the source segment has been translated fully in the target segment and that nothing has been omitted or added. This is especially relevant to Neural MT.
There are other categories that need to be taken into consideration also, although to a lesser degree, like: wrong word form, wrong part of speech, sentence structure, spacing, and punctuation.
Other quality checks will be undertaken by a reviewer, who will focus on making sure that the translated text fully mirrors the source content from the point of view of meaning; they will also check that the style is adequate to the type of content, and that it adheres to the client's style guide or guidelines.
Issues corrected by automatic quality checks
Once the content has been post-edited, it will be put through the same quality checks than any other piece of translated content. Some of those checks could be automatic and might cover:
Spelling
Grammar
Capitalization
Punctuation rules
Terminology
Inconsistencies
At the end of the day, fully post-edited content, in the same way as translated content, needs to read as an original piece of content written in the target language. The end user who reads the product description, uses the app or listens to an on-line course should never wonder whether that piece of text was ever written in a different language, as the magic of translation is that it could be applied anywhere, but it should never be "seen" or felt.
If you need to assess if your document translation project is suitable for machine translation, contact us today to get your free MT report.