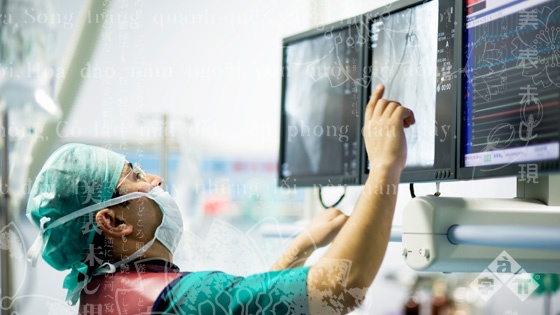 Medical technology (MedTech) is any technology that it is used to save lives . It can take the form of diagnosing, monitoring or treating any disease or condition. In particular, MedTech has brought a new dynamic to the healthcare industry and has drastically changed the way doctors, patients, and regulators operate.
But one of the main requirements is that linguistically diverse populations of the world should receive medical information about their health in their own language. Hence the need for translation. Let explore how this industry benefits from translation.
Medical Devices
High-tech life-saving equipment such as pacemakers, heart defibrillators, and others, are often exported with technical documentation that may not necessarily be understood by the majority of healthcare professionals or patients in the recipient country. The professional translation of technical documentation including User Guides and IFUs can help medical professionals do their work more effectively and patients understand the procedure and the device they will be using.
Diagnostics
Similarly, modern diagnostics involves interpreting readings from medical device software that may be in a language that is foreign to a medical professional. Life Sciences linguists can translate the software, increasing the chances of such software/ diagnostic equipment being sold in more countries.
Clinical Trials
Clinical trials are key to the testing and launching of specialized equipment or pharmaceutical drugs in the MedTech industry. Regulatory bodies and hospital boards usually require clinical trials documentation before approving the use of any new drug or equipment. It is a legal requirement to have approval to distribute any medical device, and this approval is granted by government bodies. Translation will definitely do the trick if the documentation is in a language the board or authorities don't understand.
The medical technology industry is rapidly growing. However, there is an increased need for translations if newer medical devices and technologies are to reach and help a global audience. But mind you, not just any translation, but a timely and accurate translation.
What to learn more?