What can we help you learn?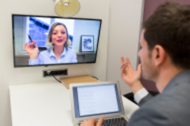 What would you like to learn about localization?
What questions do you have that could benefit from decades of experience?
I would be happy to schedule a short online call with you to give you customized localization advice based on your experience and interests—at no charge and on your schedule.
Just let me know when you want to talk and if there are any particular topics you want to discuss.