Fulfill your goal for a global content strategy!
Global companies want translated messages that are both locale-specific and consistent with the international messaging and tone of their brands.
You will benefit from this eBook in the following ways:
Create a strategy for working actively with content creators, translators, and graphics professionals

Understand how to use a glossary and style guide to use brand messaging consistently worldwide

Apply translation technology to create an efficient process while improving translation quality
The seven wonders of the most effective global content strategies are described here, in our free eBook. These tips apply to any translation approach or partner; you can benefit from them even if you do not work with SimulTrans.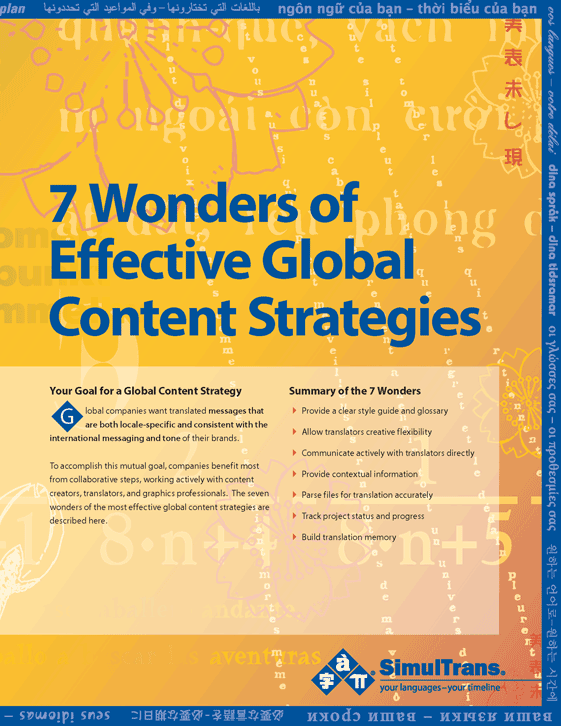 eBook on the 7 wonders of effective global content strategies