SimulTrans' blog provides helpful advice about international business, translation, and localization.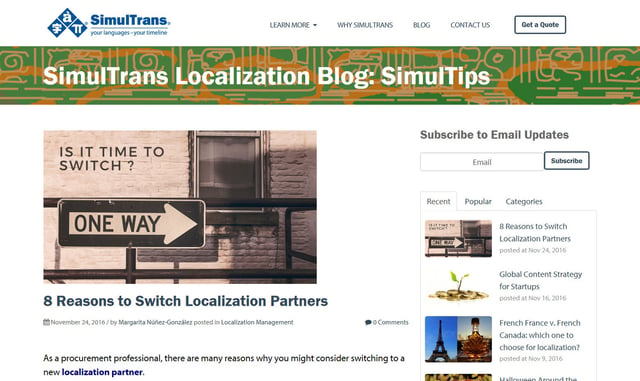 Join our community of localization professionals and executives and subscribe to SimulTrans' blog to receive great localization content delivered right to your inbox.
SimulTrans' localization blog covers everything you need to become a localization master. Topics include localization management, documentation translation, international business strategy, marketing translation, and localization technology.