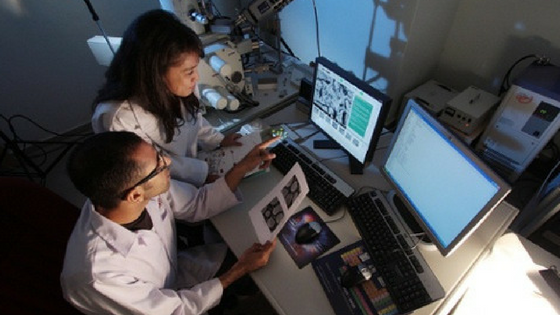 As we saw in an earlier blog this month, the new ISO 17100 certification increases customer confidence and gives reassurance that Language Service Providers (LSPs) follow a recognised specialist standard while under taking any translation project. It also provides assurance that appropriately qualified native translators are employed to undertake all projects in a professional and effective manner to the latest industry standards.
4-eye principle
In all projects, regardless of the industry, vertical or subject matter, the 4-eye principle is applied i.e. after the translation is completed, the translated text is thoroughly reviewed by a second qualified linguist for correct meaning, appropriate use of terminology, and correct spelling, style and grammar. Corrections are implemented as needed.
Critical Content
However, content from pharmaceutical companies, medical device companies and CROs – such as case report forms, informed consent forms, surveys, questionnaires, reports, patient information, and patient reported outcomes - is often valuable, sensitive, complex and high risk. Consequently, all patient-facing translations must be meticulous and of the highest grade. Legal and regulatory requirements stipulated by review boards and ethics committees must also be satisfied.
Back Translation
To meet this specific criteria, LSPs provide a separate "back translation" of the translated content back into the source language as an additional quality assurance step. Back translations are completed independently by linguists who were not involved in the initial translation and who do not have access to the original source material.
A back translation will never be 100% identical to the source text. Rather it helps to identify any missing words, mistranslations or ambiguities that occur due to language nuances. It is worth noting that some review boards and ethics committees advocate using two separate back translations.
Reconciliation
The back translation is compared to the initial source to ensure consistency of core meaning. If major differences are highlighted, edits and adjustments are made to reconcile the final translation.
Any discrepancies or differences of meaning are reported, corrected and investigated to find out how/where they occurred and what steps (if any) should be taken to rectify them. The original translators will be consulted to make adjustments to the forward translation. Translation memories will be updated.
Considerations
Performing back translations can be time consuming and expensive so caution is advised. But when used in the right context for the right content, they are a compelling verification mechanism well worth the investment. Having one LSP perform everything - forward translation, back translation and reconciliation – is also recommended. If a separate vendor does the back translation for example, discrepancies can be harder to harmonise.
Certificate of Translation
Finally, many pharmaceutical, medical device and CRO clients request that LSP will provide a certificate of translation to comply with specific process requirements or simply for extra peace of mind.
Your LSP should stand behind all of its translators work and proudly provide a signed certificate (in hard or electronic format) which verifies that the translation is true, accurate, complete, correct and performed to the best of the translator's ability and expertise.
If this is not your experience, now could be the right time to review alternatives.