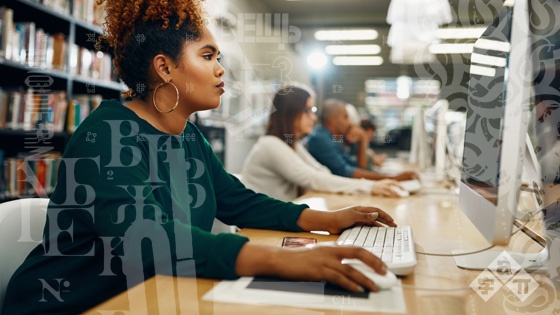 I must admit that I'm not the biggest fan of distance courses because I like the feeling of sitting in a classroom - even those where the desks are not so comfortable! I feel pleasure in being in a classroom, seeing the students side by side, whispering softly to each other so as not to disturb the teacher. However, despite being a huge fan of the traditional classes, I have become an even bigger fan of eLearning courses.
Why Students Choose Online courses
My first encounter with eLearning courses was a few years ago when I wanted to take a course to improve my skills, but I did not have the time to travel to a school. Even though at the beginning I was reluctant to sign up for the course, mainly because I had doubts whether I could learn the same amount outside a classroom, at the end, I did take the course and I did achieve the same results without the need to travel. This saved me both time and money and allowed me to study at my own pace.
My own experience only reflects the reality, which is that more and more students are increasingly choosing eLearning courses instead of traditional ones.
There are a three main reasons why a lot of students nowadays will consider doing an online course:
Money: usually an online course is cheaper than a traditional one
Time: studying at home/public places saves you a lot of time travelling to the classroom
Flexibility: participants have more flexibility on how and when they spend their study time
Why Demand for eLearning Localization is Growing
The companies that have invested in eLearning from the beginning, now have millions of students and continue to grow exponentially. And being a market with excellent growth, companies are now not only investing on developing content for their local markets, but also investing on localization to capture global markets. This investment is matched by the students' demand for their courses to be delivered in their own language. In turn, companies want to increase student's UX and so delivering a course in their own language increases the UX. This means that localization of eLearning content is also growing exponentially.
The Lion's Share of the Market
I have been able to see both sides, as a student and as someone who has planned the development of an eLearning product. I know all the problems and difficulties that are involved in each side of the process. From my point of view, I think that eLearning has everything to become as bigger and as important as the teaching in classrooms.
Here are my three tips to make your eLearning company succeed:
Choose a great platform to host your courses and fix issues quickly to increase UX
Create good content and update it frequently to remain relevant
Provide localized material for the global markets to increase market share
Follow these tips and become an eLearning company which gets the best share of the market.
Need help figuring out how much localizing your eLearning courses can cost?
Start now by getting an absolutely free quote from a reliable translation services provider.