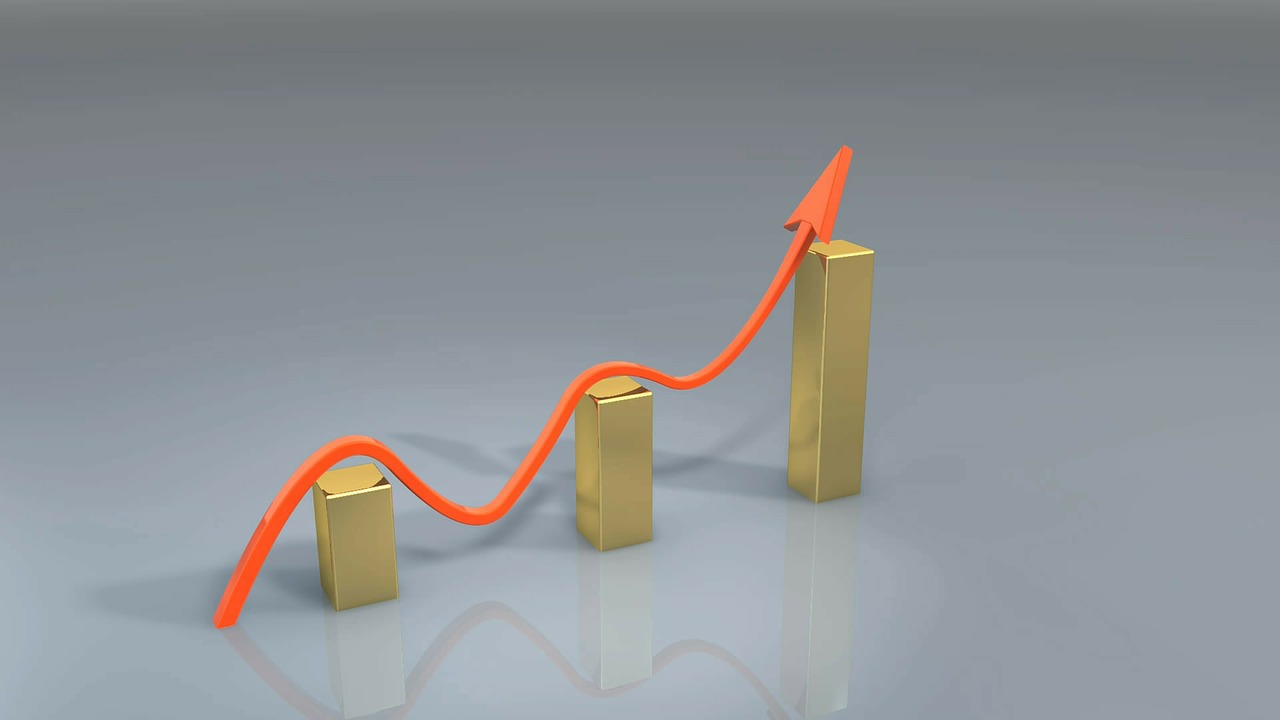 The chart below from Mary Meeker's 2015 internet trends report comparing global companies' market share between 1995 and 2015, led me to ask; what do global companies have in common when it comes to building their global presence and what patterns define their localization strategy?

So, I decided to pick out some areas of inspiration for our own approaches to localization, keeping successful global companies in mind.
Never lose sight of your fans… always have clear and consistent focus on the consumer
Ultimately, your business is your consumer; make them happy and they will sing your praises for years to come, lose sight of their needs and it won't be long until they go elsewhere.
We only have to look at Amazon to get an an idea of the power of a good customer experience, their unrelenting consumer focus being what has enabled them to achieve the success they have today.

Amazon's strict customer service policies don't make life easy for merchants, sticking to stringent points systems, refund procedures and response times, nevertheless, they flock to sell on the site for the plethora of customers who have become dedicated to buying from Amazon.

Looking below at Amazon's share of internet users worldwide, it's safe to say they're doing something right in terms of localization.
Source: www.statista.com
Looking for inspiration on providing a localized customer experience? Look no further.
Know when and where to invest in localization
Scroll to the top of the page again and have a look at the companies with the most market share in 2015. Notice anything different from 1995? China now occupies four out of the fifteen places on the chart, with Alibaba ranked just after Google at number three.

The sleeping giant for so many years is well and truly making its mark on the world in a more prevalent way than being the manufacturing hub of the world. Chinese consumers are technologically savvy, fashion forward, social media junkies, and they are here to stay.

Although many brands are expanding into China's enormous emerging market, localization is an area where many companies fail to really seize the opportunity (as shown in the chart below showing the average brand site score for global brands).
Source: www.l2inc.com
The truth is, it's a market that we're still figuring out; requiring research, professional advice and the right partners to avoid getting smothered by the competition in such a huge market.
The Chinese market is the future, but many companies fail by refusing to invest sufficiently, and by making key decisions based on assumptions and a lack of research.
In Bomoda's 2014 Brand Index, the number one most popular fashion brand in China is Burberry.

The key to their success?

"Burberry leverages many channels and has a consistent voice and engaging content. At the bottom of the funnel, it converts the customer via a fully localized website and Tmall partnership."
The opportunity in emerging markets can be huge for companies who know the consumer, don't make assumptions and have a clear localization strategy.

Unlock lucrative markets with genius localized marketing
Despite falling sales in the US, the New York mid-market brand Coach (number four on Bomoda's Brand Index), are honing in on China's growing middle class by establishing themselves as a status symbol, and a must have high-end brand for the Chinese luxury goods lovers. Opening four new stores in China this year, it's clear that their angle on localized marketing is working for the Chinese consumer and their fresh approach is definitely paying off.

Developing an established presence on Chinese social media channels such as Weibo and WeChat, and by partnering up with influential ambassadors like American born singer Wang Leehom as the face of their Asian marketing campaigns, Coach are unlocking the huge potential by keeping their Western image but by abandoning "Western thinking" in order to infiltrate the market. Instead of eliminating their association with the Western market in order to succeed, they are using this as their marketing strategy, but with a localised swing.

Don't rush in all at once

With global companies, it feels as though their success has happened overnight; all you see is the end result, not the amount of careful planning that took place behind the scenes.

International growth is a marathon, not a race; if we look at Netflix's international subscriber growth until 2013, it gives us a realistic image of success, slow, steady and consistent. Netflix's collossal growth took almost 11 years to gain real momentum, over a decade of trial, error and persistence.
God may have created the world in seven days, but for us mere mortals, patience is a virtue, I guess?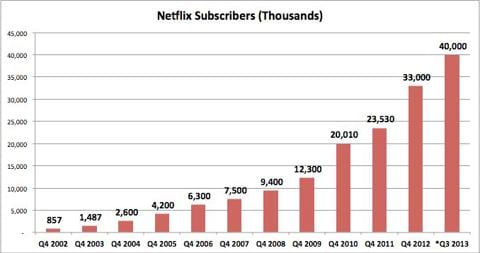 Leverage technology to fuel your growth
International growth takes time, but if this time is being spent on day to day tasks like translation management or other manual work that could be automated, it's time to look for solutions to streamline your processes, so that you can focus on the bigger picture.
Many companies feel that automation is an expense that they simply cannot invest in. Yet, growth will be stunted if your current technology (or lack of) is holding you back. Define what processes are taking up your precious time and find the best partner to cater for you and your budget.

Translation management software like Smartling, is the marketing automation of the localization world, taking translation processes to the next level. With clients like Spotify, Snapchat, Kodak and Vimeo, it's clear that for global companies, traditional localization management is a thing of the past.

Read my previous blog post to see if translation management software could benefit your localization process.

ROI is important, but not always the "be all, and end all"
Sometimes, you just gotta take a risk and accept that not all results will happen overnight. How do successful brands make money? Through listening and growing according to their customers needs and making sure that they are happy.

Your localization strategy is the key to your global brand; without speaking in the voice of your customers, your product or service will lose out to those who do. Localization return on investment is important of course, but it shouldn't be the main focus of your international expansion. Focus on getting it right, and the return on investment will follow.

Know who you are and stay true to your identity

"Your brand name and recognition is important. However, to create a lasting and remarkable impression, you must remember that you and your brand are as good as the value you bring to the marketplace." - Bernard Kelvin Clive

"You have to stay true to your heritage; that's what your brand is about." - Alice Temperley

Source: www.brainyquote.com
Developing a localization strategy forces your company to mould for other markets, but before you aim to be successful, you need to be strong enough to hold your own. The world has a habit of knocking you back, making you question your values, and before you know it you wonder why you even began a journey in the first place.
Change is one of the most important parts of growth in business, and being open to change is a trait that every single global company has in common.
We as people are changing all the time… our bodies change, we grow and learn, therefore our minds change, our wardrobes definitely change; it makes us better and more successful people. Underneath it all though, our heart and lungs are what has been keeping us alive.
What are the heart and lungs of your company? What keeps it living and breathing? Once you know this, this is what will prevent you from losing sight of your core values, leaving you more open to change other parts of your business as needed.

"Stick to what you know. Underpromise and overdeliver. Because if you don't define your brand, your competitors will." - Richard Branson
For more advice on perfecting your own localization strategy, schedule a free consultation with one of our experts.